A couple of weeks ago we binged The Crown. Since then, when I tell people that we watched it, I've been told 'it's on my to watch list!' and then asked how we liked it.
Both Andy and I loved it.
So forget keeping it on your watch list, go ahead and get the kids to bed and put it on. It's amazing. The acting is impeccable (wait until the Golden Globe/Emmy nominations are out. John Lithgow will be nominated for sure. I'm thinking Claire Foy as well). The entire season 1 was engrossing and we found ourselves on Wikipedia long after the episode aired to compare historical notes. It was fascinating.
And we couldn't help but wonder what it must be like for the Royals to know this is unfolding. How close to the truth is this fiction? Would the Queen watch or want to know about it? Would she relive some of these moments and wonder what she might do differently, if anything at all?
I think about my past from time to time and while I try not to have regrets, there are many things that Now Me would want to tell Then Me. What not to worry about, how to let go of things, how to move on, maybe even trying something completely different. Would she consider that as well as The Crown unfolds in front of millions of people? It fascinates me!
Have you watched The Crown Yet?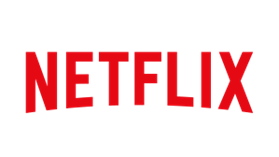 Disclosure: I am part of the Netflix Canada #StreamTeam and receive special perks as part of my partnership. All opinions are my own.