Now that the holidays are over and the New Year is here, many of us are looking at January as a month to 'reduce'. It may be a reduction of the 'stuff' that's been in the house (from new toys to decorations), it may be a reduction of stress levels or it could be the reduction of our household bills. Saving money at the grocery check-out, and in our kitchens, is one way that we can get our budgets back on track.
Every year I commit to reviewing our grocery budget. I know how fortunate we are that we can always put food on our table, but there are still places that we can save by reducing the waste, increasing our planning and ensuring that the staples are well stocked. Here are some tips that I use to help me save money on my grocery bill. This post is serving as a timely reminder for me as I enter 2017 and need to get back into a regular meal routine. The holidays are tricky for that!
Cook in Bulk
There are always some recipes that can easily be doubled or tripled with very little extra effort, and often little additional expense. Pasta is a good example. You'll be standing over the stove while the water boils and cooks the pasta anyway, so you might as well make extra.  I like making larger batches of stew and soup because I can add a lot of extra inexpensive veggies and a little more protein and make it stretch further.
Freeze meals
Speaking of the freezer, this is one of my favourite ways to not only have meals ready to go, but also ensure that the food gets eaten. When I make a giant batch of stew and we have it on Monday night, then leftovers Tuesday, if there is still some after that, I pop it in the freezer. Sometimes the portions are enough for a future meal as a family, other times they make for an easy weekday lunch.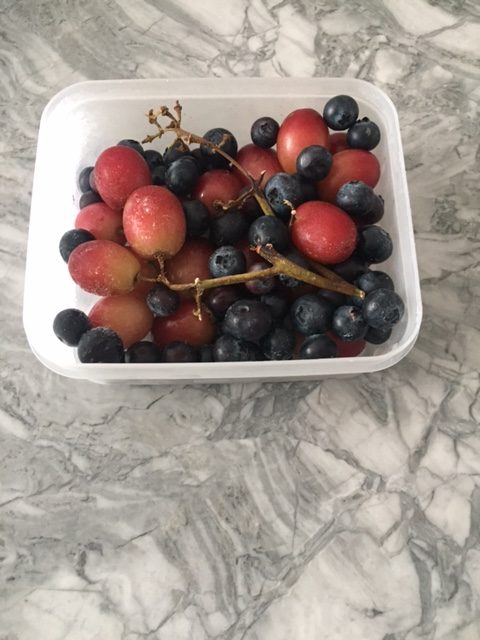 I also find that having meals in the freezer is helpful when we are heading into a busy week. If we are getting ready to travel, or heading to and from kids' activities, or when I'm swamped with meetings, I know we can still enjoy a hot meal that night.
Go Meatless
There are some meals that are hard to beat when it comes to meat – I love a good burger for example. And every so often, I just want bacon. But we don't eat meat every night of the week. Some nights we substitute red meat or pork for fish, but often we still end up with a vegetarian meal at some point during the week. However, that doesn't mean we aren't eating a delicious, complete meal. There are many amazing vegetarian or meatless meals available to try. For example, I can make bean enchiladas using canned beans that I get on sale and some fairly inexpensive toppings (these make a lot and they're also freezable!). I still want everyone to feel full and have a balanced meal that includes protein, but meat doesn't always have to be the star. Reach for the eggs, beans or other alternatives.
One item can create many meals
I love when I get a beautiful beef or pork roast on sale. This means that I can typically get at least 2, if not three meals out of it, without having to be boring. A beef roast on Monday night becomes tacos on Tuesday and a pot pie on Wednesday (or, the leftovers get chopped up and put in the freezer!)
Wash and Chop
Food waste is something we need to get a better handle on in this house. When some fruit and veggies or containers get put in the bottom of the fridge, we don't see them and miss the expiry dates. Oftentimes, fruit and veggies need to be washed and chopped for convenience, otherwise, we don't grab them as readily for lunches or snacks. I notice a really big difference in our waste reduction when we wash and precut veggies and fruit. It makes it easier for us to pack lunches or serve them as a side with a meal and the kids have more access to them. It's usually easiest to do this right after you get back from grocery shopping.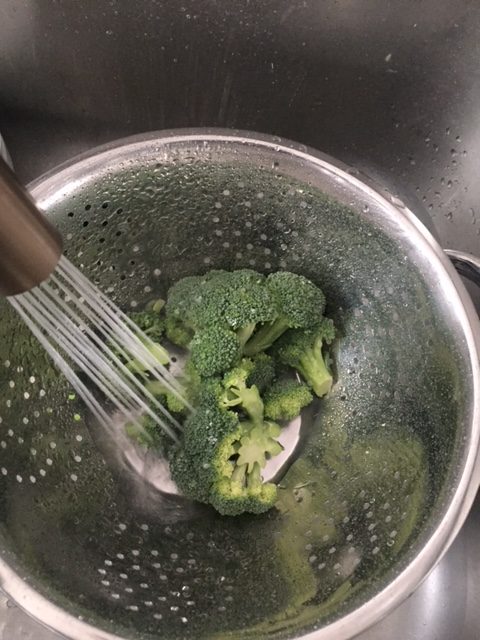 Browse the Flyers
I often don't decide on meal options (i.e., I don't meal plan far in advance, I wing it when I go shopping) until I've looked at the flyers to see the sales. Then you can decide on what you meal plan or best buys for the week may be.
I am hoping that this year we will continue to eat healthily, heartily and still save some money on our grocery budget. January is a good time to get back on track after a very busy, more expensive month in December from all the entertaining and celebrating over the holidays.
Do you try to make eating or budget changes in January, too, that are sustainable year round?