This month, as part of my partnership with Kraft Canada, I get to feature French's Dijon Mustard in a recipe. When this was announced, it felt like  a gift.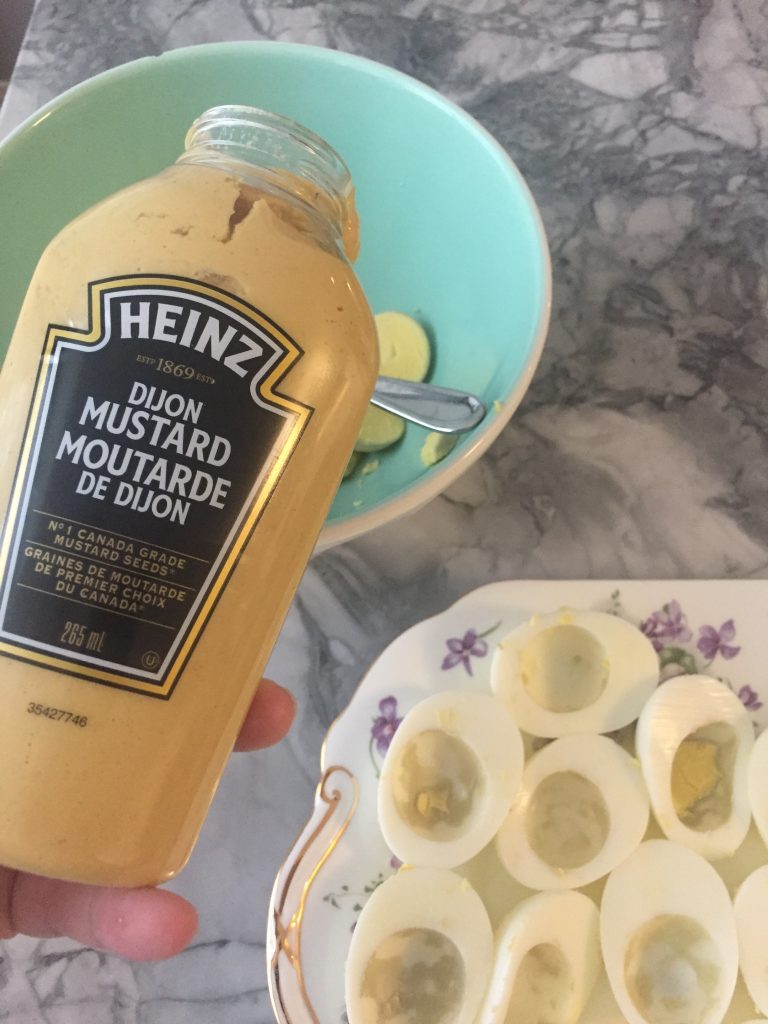 If you've been following the food I cook on this blog and at home (via my Instagram stories!) you may know that I think Dijon mustard is a staple that one should always have on hand.
I love cooking with it and many recipes on my blog include it as an ingredient. I've made maple syrup and dijon salmon with it, and it's the secret ingredient for my potato salad (just to name a few).
It makes sense that this delicious mustard appears in many other recipes. It's one of those ingredients that has the power to transform recipes. Even just adding Dijon mustard to a sandwich elevates the taste.
It is no surprise, then, that Dijon Mustard also tastes great in Devilled Eggs.
Devilled Eggs
Growing up my mom always made devilled eggs. It was a potluck/family BBQ staple, and they were always delicious. Her recipe also included Miracle Whip and relish. But as kids, we always asked for ones with no relish because…ew, relish (at least, that's how we felt at 10 years old).
I used the Kraft Canada recipe recently and skipped the relish, but did include the Dijon mustard which adds a really nice tang to the flavour. The eggs are so simple to make and remind me of my childhood.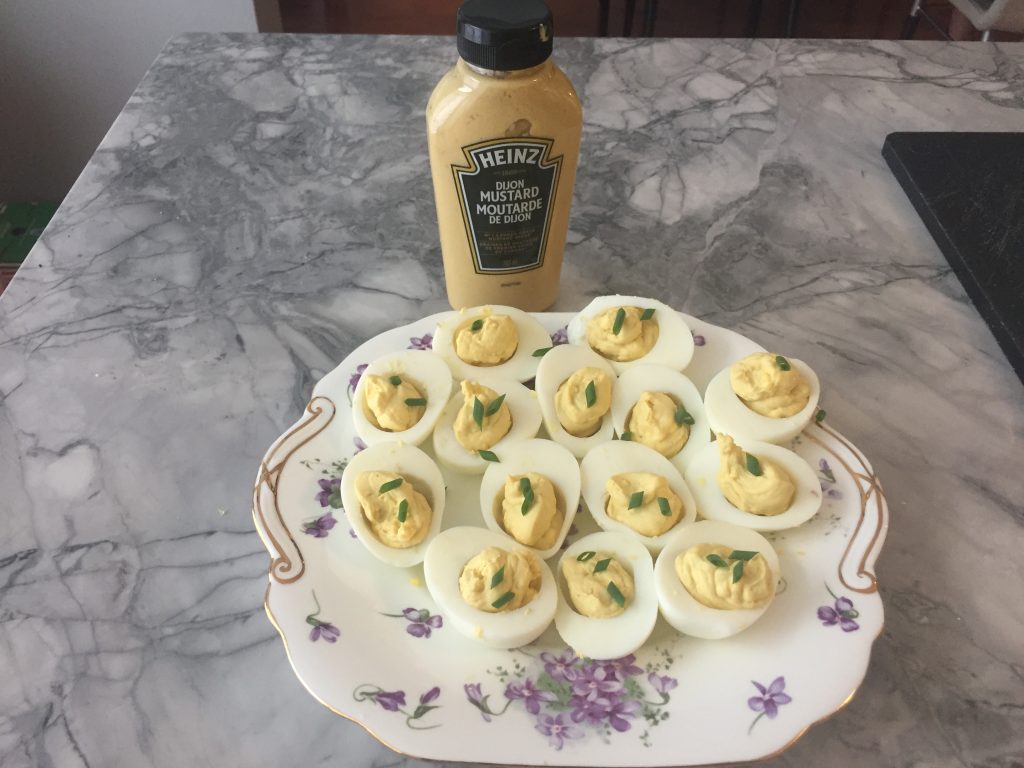 One of the reasons why I think devilled eggs are such a popular item to bring to or serve at family gatherings is not only because they taste so delicious, but because they are so easy to make. They take no time at all, use a minimal number of ingredients and look wonderful when presented.
Here's where you can find the Kraft Canada devilled egg recipe or other Dijon mustard recipes. 
Disclosure: This post is part of the Kraft Canada What's Cooking contributor program. I receive compensation but all opinions are my own. I'm still now sure if I want relish in my devilled eggs.