I call the day before back to school the 'last day of summer', and then a whole bunch of people tell me how wrong I am because summer doesn't end for a few more weeks. Fine. More accurately, it's the last day of summer vacation. And one reason we love vacation so much is all of the travel we fit into the summer. This year was no exception.
As we begin school and get back into a work routine this Fall, we forget that our days of adventuring don't need to end just because summer does. Now would be a gorgeous time of year for a local day trip or even an overnight staycation. As the leaves turn colour, and the temperatures drop just a bit, there are still opportunities for s'mores, bonfires and outdoor fun.
I'm already wondering if we shouldn't try to sneak in a quick overnight or two somewhere one weekend, just to remind ourselves that our time together and the travel that we enjoy can be year round and to get away from our new routine a bit.  Here are some spots that you and your family may enjoy visiting this Fall!
We've been in the summer, late Fall after the holiday decorations go up, and the dead of winter and love each visit. Going when the leaves are orange and red would be a stunning time. There's the indoor pool to enjoy no matter the weather outside, plus fitting in a game of mini putt while wearing cozy sweaters is easy to do. Here's some info about our recent stay!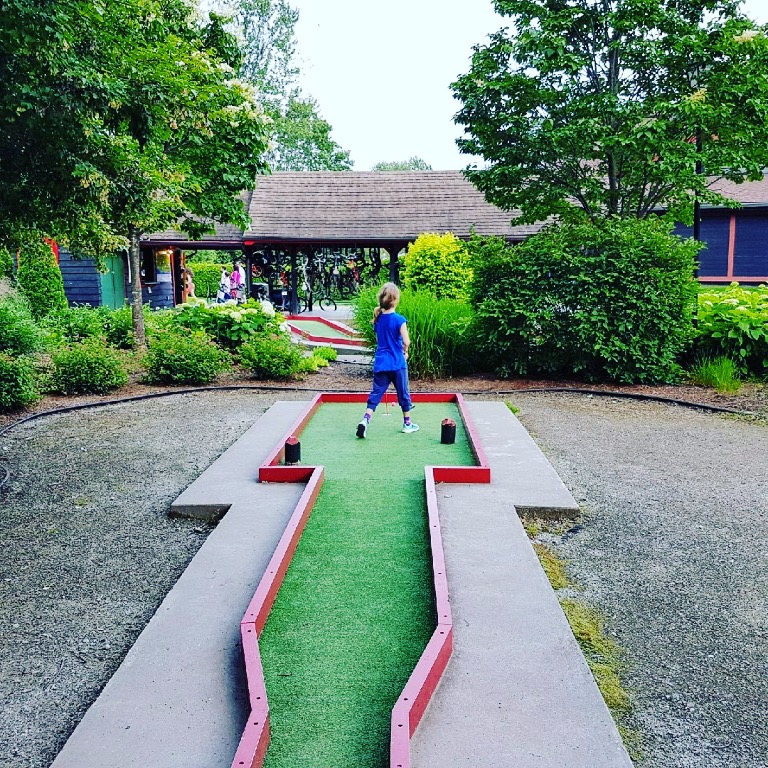 Feeling adventurous? Read about our overnight stay in Parc Omega. You can still reserve a spot for the Fall! I can imagine how stunning the drive through the area would be when the leaves turn colours!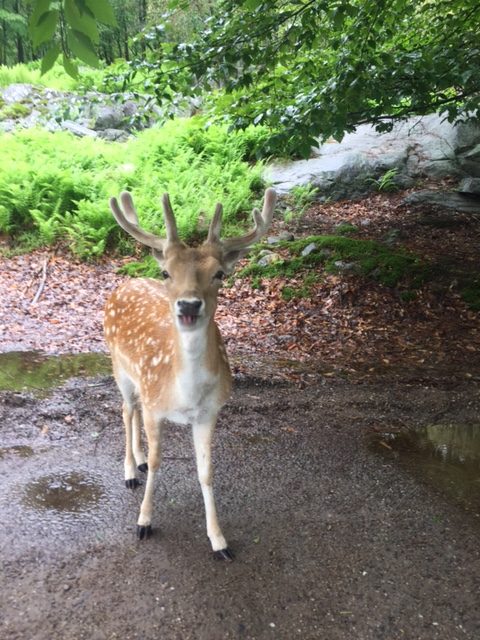 This resort will make it feel like you are out of the city without really having to go very far. They have mini putt, golf, and indoor arcade and an indoor pool. Depending on the weather, the outdoor heated pool may still be open! I love the 'kids eat free' dining option too. We always enjoy going there!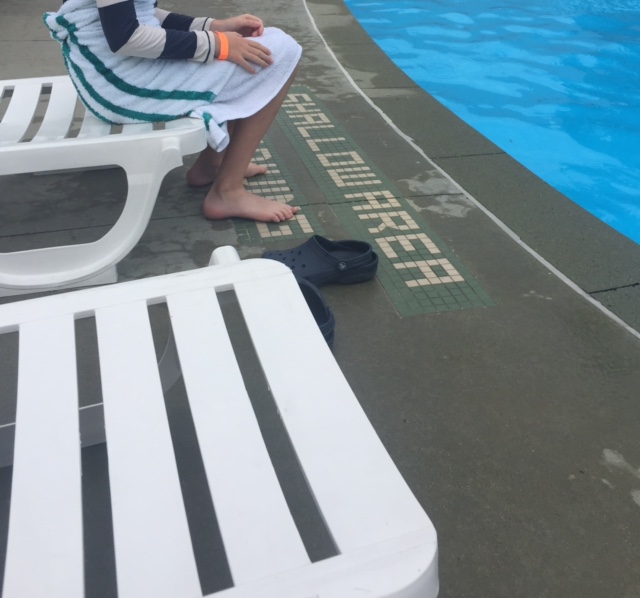 It's not hard to find activities to do in downtown Ottawa. Whether your family wants to visit Parliament Hill, or head over to see Mosaicanada in the autumn, it's nice to relax and enjoy staying right in the city without worrying about driving home. The kids will love the indoor games room too.
Cottage Country
Browse around and look for a cottage that is within a 90 minute drive in the area and see if you can secure a mini, secluded getaway where you can sip a beverage, stare at the water, and wear cozy sweaters while playing board games together.
Do you have any mini getaways planned for the Fall?