Whether it's for a staycation or if you are coming to Ottawa from out of town, here's why you'll love the Courtyard by Marriott Ottawa Downtown.
This past weekend, my family and I enjoyed a little staycation right here in Ottawa. Sometimes, it's far too easy to not make local plans when the weekend arrives, and while I am a huge believer in not over-scheduling ourselves, it's also fun to spend quality time together, experience new activities and step out of our usual routine. And as a family who loves to travel, why wouldn't we want to explore our own backyard? Ottawa in the winter isn't usually something I brag about, however, paired with warmer temperatures this weekend and easy access to skating, museums, great food, shopping and more thanks to our stay at the Courtyard by Marriott Ottawa Downtown, I felt even more connected to my city, and family, by the end of the weekend.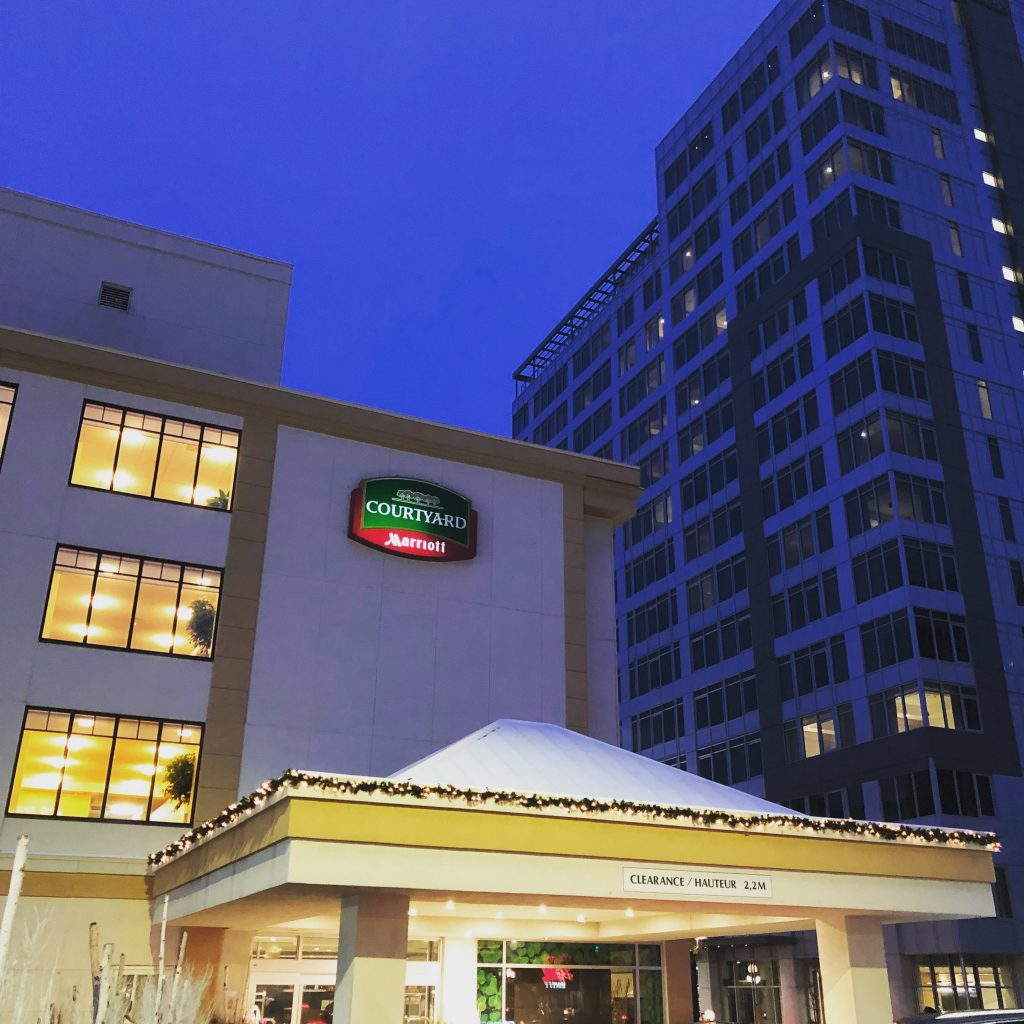 About the Hotel
The hotel is located in the heart of the Byward Market and if you live in Ottawa, you'll know how important location is when it comes to downtown. Especially if you are like me and live in the suburbs. We always want to know how to get places well in advance, where to park and how busy a location is. By staying at the Courtyard by Marriott Ottawa Downtown, we eliminated those stresses. We left the car parked for the weekend and walked everywhere. If we needed to get in and out, the hotel is located on Dalhousie which isn't far from the highway. If you are coming from out of town, this also means that you won't have to navigate busy streets in Ottawa that you may not be familiar with.
We loved being able to walk to Parliament Hill, the Rideau Centre, all around the Market and the Rideau Canal for skating (of course). There were plenty of food places in walking distance too.
We were greeted by friendly staff and I was most surprised by how spacious the room was. We had a room with two beds that overlooked the courtyard roof of the pool so don't expect a view of the City in every room. The truth is, this is one of the least important things for me when I look at hotel options. I don't need the view of downtown Ottawa, and the big windows let plenty of light in which was pleasant.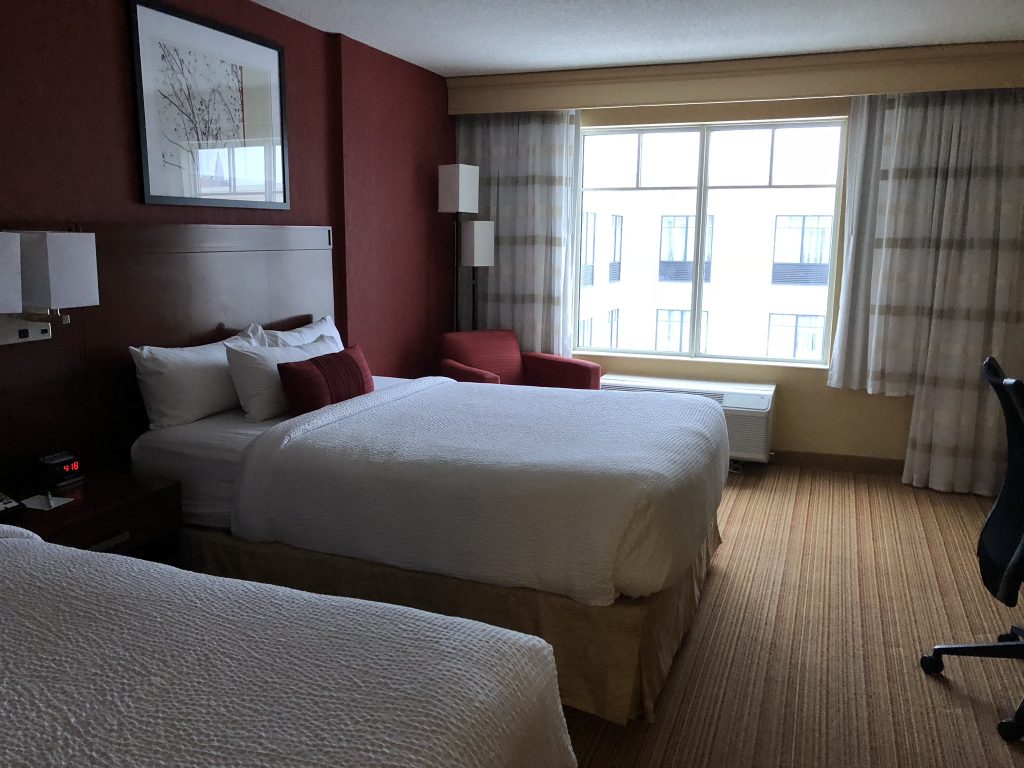 The size of the room wowed. We were able to easily walk around and store all of our gear (we had a lot because of skating) and didn't feel cramped or lacking space. A cot, crib or playpen would have easily fit in the space as well and there was plenty of seating (making snacking for the kids easier). The rooms are equipped with a fridge and if you've read my suggestions for finding family friendly hotels in a previous post, you'll already know that I love having a fridge in the room. For babies and toddlers it means easier access to drinks and snacks, for us, it means cold water, yogurt, cheese sticks or other snacks become an option. The truth is, kids don't always eat as much as you want them to when you are out and about so having a fridge provides so many more options for meals.
The Courtyard by Marriott Ottawa Downtown has a bistro with yummy food options for everyone. We were treated to breakfast each day and all of us could easily fill up on delicious offerings like eggs and bacon or french toast. One night, I went down to buy some cereal as a bedtime snack. Having access to this was so much easier than going to find a nearby food market (which we've had to do during other hotel stays).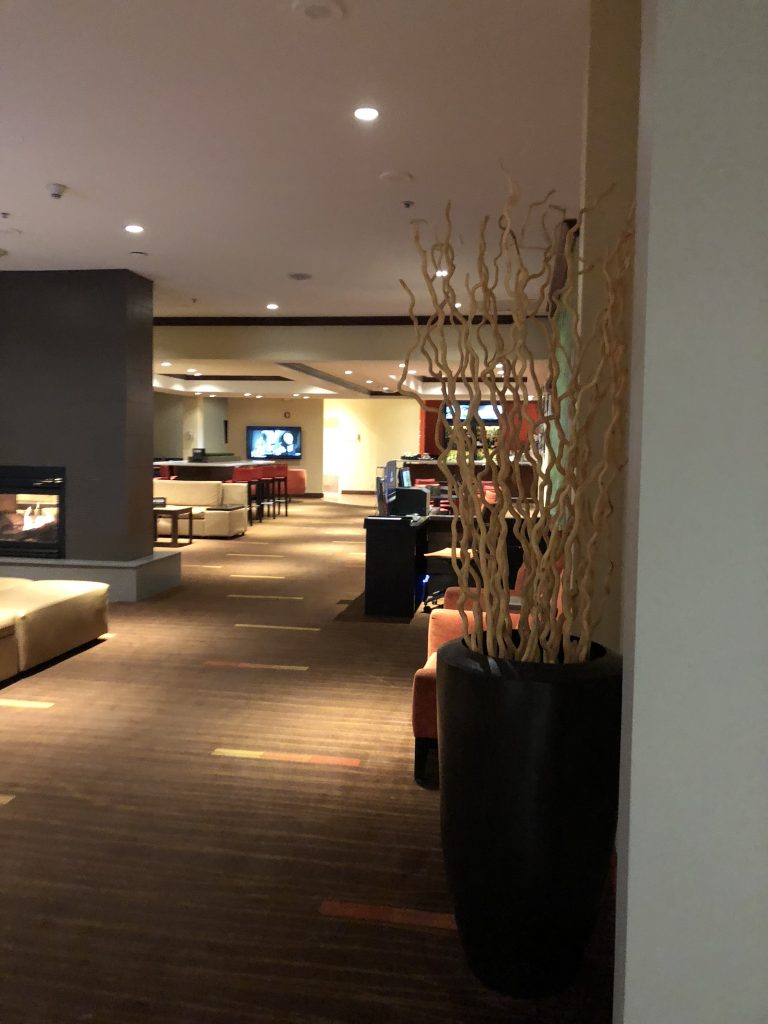 In addition to the bistro, the pool has to be mentioned. If you look for hotels with pools (it's guaranteed entertainment for the kids) than you'll be happy with this one. The pool is 4 ft – 8 ft deep and the kids loved swimming in it (they got in with little hesitation and didn't complain about the temperature. That's a good sign!) and there's also a smaller, very shallow baby/toddler pool. It was very quiet when we were at the pool so there was plenty of room to play and swim. It's also easy to get to (some hotels have a long walk to the pool which is uncomfortable when you are on your way back to your room!) The kids were happy to have an afternoon swim during our stay.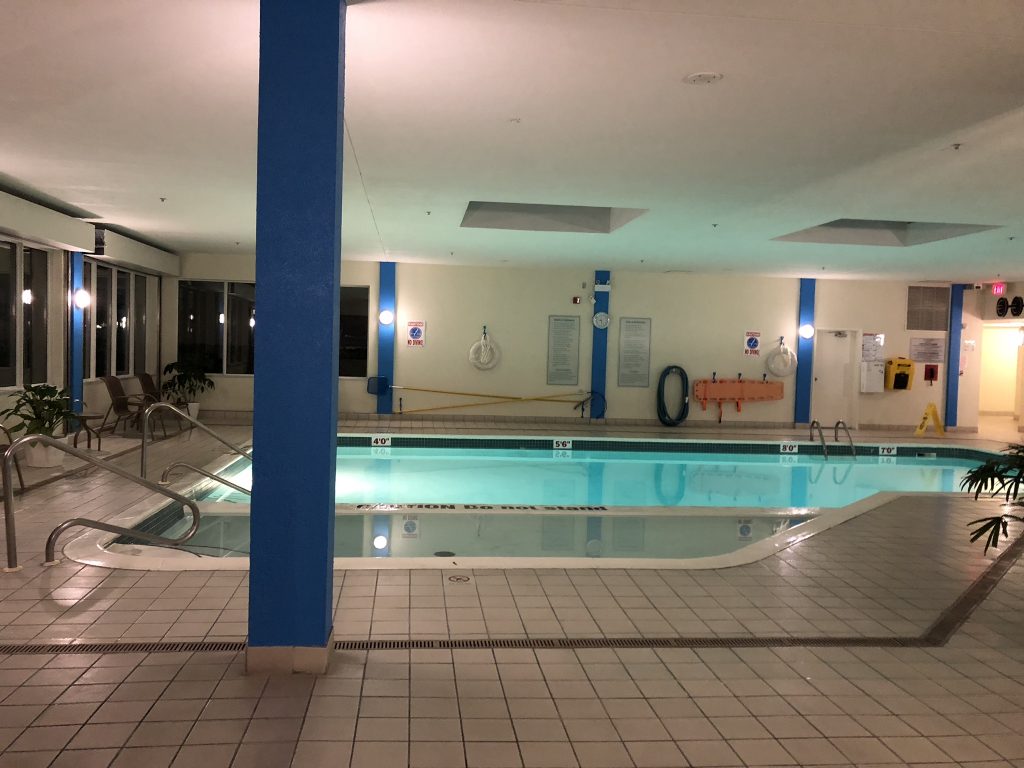 Location, location, location
Sometimes, when you want to have a great location for a hotel, you either end up paying more or you compromise on quality. I don't think either happen at the Courtyard by Marriott Ottawa Downtown. While our stay for the weekend was complimentary, I looked up rates for upcoming weekends (we all agreed we would love to go back!) and even during busy weekends like Winterlude or other special events, the rates vary from $128-$161 for a Friday or Saturday night. Those are very reasonable, and when you factor in the location they suddenly seem like a steal. In addition, the hotel was spacious, clean, friendly and had a lot of amenities. It's a win all around.
Why did the location become so important? Because being able to walk around with the kids to restaurants and activities is so much easier than having to drive somewhere. We parked the car for the weekend and didn't need it once. That was amazing. We walked to Parliament Hill (the first night just for a stroll, the second for skating) and walked with our gear to the Rideau Canal to skate. This was convenient and so much easier than navigating downtown streets and parking with all of our skating equipment. It didn't hurt that Beavertails was located right near the hotel too (as were other delicious places to grab a bite to eat or a treat!)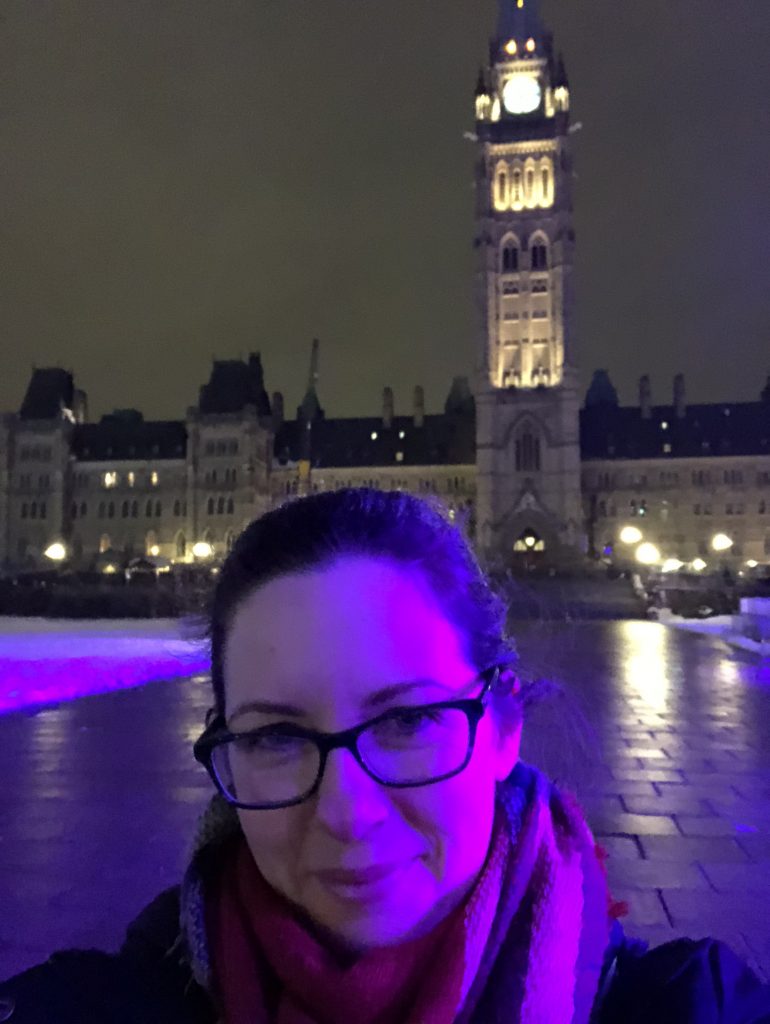 Becoming a tourist in my own City was eye opening. I forgot how close so many activities and restaurants are in the Byward Market making it so convenient to explore and indulge (it's been many years since this was my go-to place to eat and have fun during University!) but I am so glad we were able to explore Ottawa in a different way this weekend. Whether you are taking a staycation yourself, or are coming to the City from out of town, my family and I all agree that the Courtyard by Marriott Ottawa Downtown hotel would be the perfect spot to be if you want to be in the heart of it all.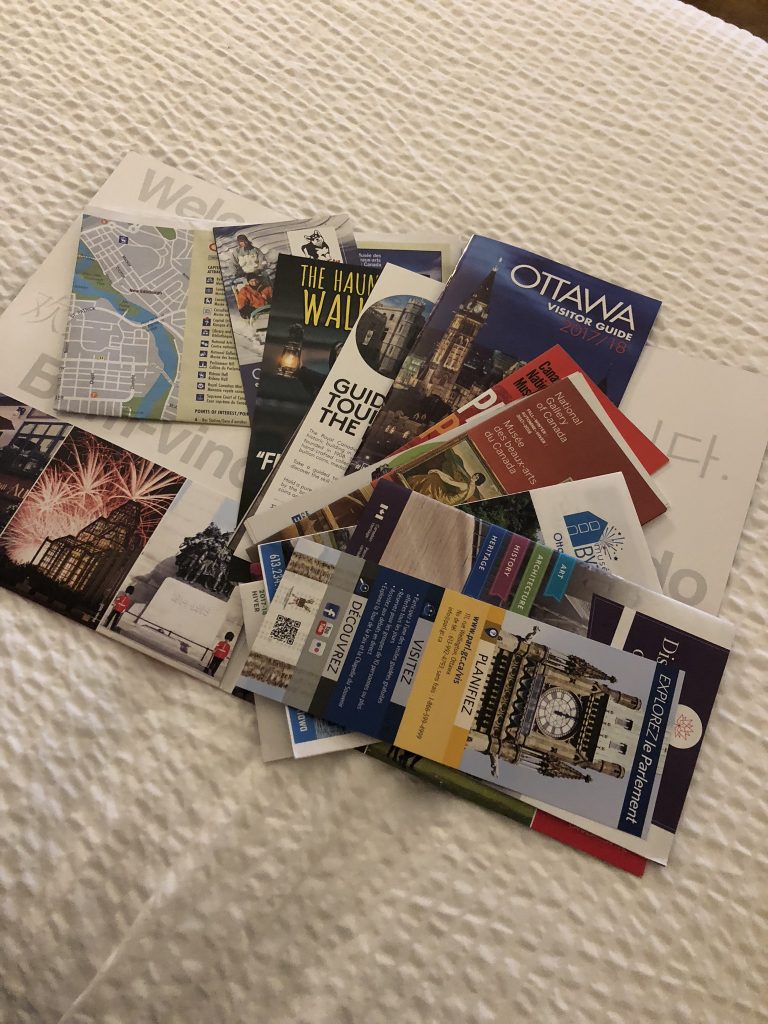 Disclosure: Our hotel stay, parking and breakfast plus other treats were included this weekend. All opinions are my own as always. Thank you Courtyard by Marriott Ottawa Downtown for this opportunity. It was just what we needed to break up these winter days as a family.