Fun Gifts They'll Love
Here it is! This year's gift guide for kids. These are items that we have in our home and love, that may show up under our tree, or that I think would be fun for kids other kids of varying ages. Each year, I include hand-picked items that I've seen over the past few months (or have owned for some time) and want to share with you!
This guide isn't sponsored (although a few advertisers appear because I shop there too) and doesn't include the current trends. I suspect most of us know to look for Shopkins, Pokemon or Minecraft gifts already. I tried to find gifts that you might not usually think of or see yourself!
Also, I always think that craft kits and puzzles make for excellent gifts, when in doubt. I didn't include too many specific ones this year, but keep that in mind.
I highly encourage you to browse the other gift guides from previous years because looking back, we are STILL using so many of those gifts. You can find all of them here. See something from a previous guide and want to know how it's held up if we own it? Send me a message!
Here it is, your shopping guide for some fun, unique and special gifts this holiday season for the kiddos in your life.
2017 Gift Guide for Kids
Monopoly Empire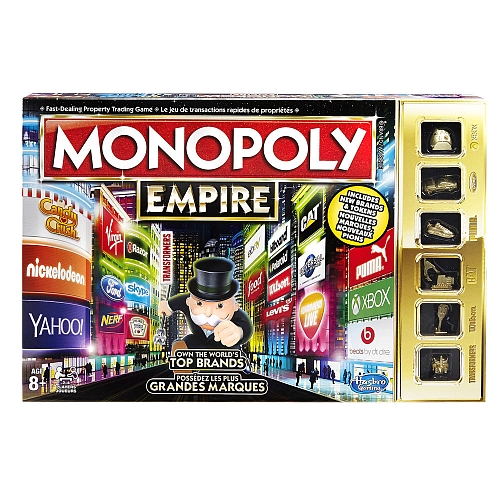 Every year, we get a family board game under our Christmas tree. Last year, Santa brought Monopoly Empire and we didn't realize how much we would all love it. The premise is that you are a company that is trying to out buy the other brands and get richer. It's cutthroat at times, and strategic, and a lot of fun. Highly recommend!
Buy it: Toys r Us (often on sale!)
A Camera

Originally, I thought about getting the Fuji camera that goes underwater, has Wifi etc. But in the end, I decided this year to try out the V-Tech video/camera for kids (shhhh it's a secret). It will be a good introduction for my two to play around with it, and for me to see how serious they are about using it. As they get older a 'real' digital camera can be on the list, but for now, I'm excited to see the vacation photos and action photos they take with this one.
Buy it: Chapters
Skip Hop Owl Push Toy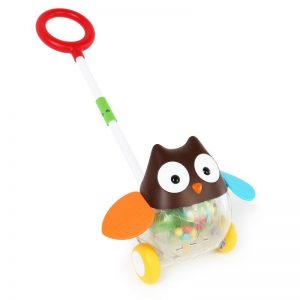 My mom bought this for my niece who just turned one and as soon as I saw it in action I said 'this is going on my gift guide!'. It's basically a little push toy like the old poppers, but it's an owl and the wings move as it goes. And I don't find it as loud. It's beyond cute.
Buy it: Chapters
Make Your Own Nail Polish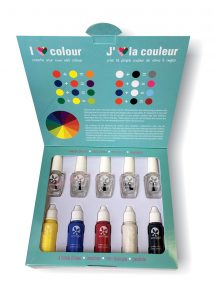 I love finding gifts for older kids as well as younger ones, and I love that this SunCoat set is the right combination of fun, youthful craft time and creative pre-teen time. The set comes with clear polish and different colours that you can mix and match to create your own. Naming them will be fun too!
Buy it: terra20, Tag Along Toys
Flower Press
Years ago, my daughter was given a flower press as a gift. She still uses it now. I love hands-on activities like this, and the introduction to preserving flowers is a wonderful activity to do.
Buy it: Tag Along Toys, amazon.ca
Over the Door Basketball Net
Every year it seems, there's something active under our tree. We've had hockey nets, sticks, basketballs, tennis balls, and more. I love the idea of having an over the door basketball net. With space being limited in many homes, this is a fun way for kids to spend some quiet time, or for the family to play together. I love the price points on these too.
Buy it: Star Wars themed net – Canadian Tire (other NBA ones or plain ones are available at various locations)
Magic Kit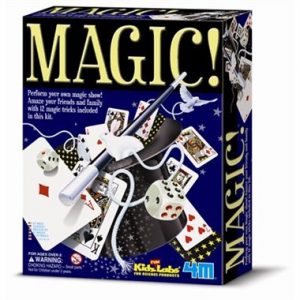 My son got a couple magic and illusionist style kits years ago and is still using them. Card tricks in particular have been really popular. This will keep the kids busy!
Buy it: Tag Along Toys in-store, Chapters
Weird But True Books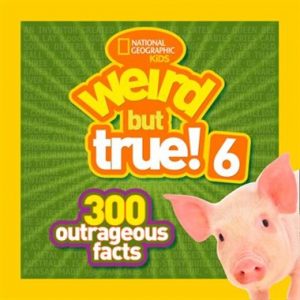 Perhaps one of the most popular books that are in our house right now are the National Geographic Weird but True series. These books are pages and pages of fact snippets that will make you say, wait for it, "weird! But true!"
Most of the books are small in size which make them perfect travel companions. We even take them to restaurants to do quizzing/guessing games! Both my kids have been hugely interested in these books.
Buy it: Chapters, Scholastic
Fisher Price Cash Register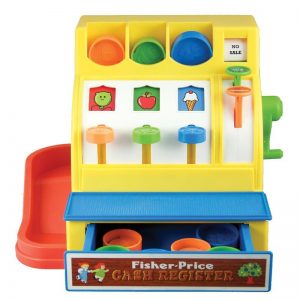 This reminds me of my childhood. That's it, it's pure nostalgia, but I suspect little ones will still have fun putting the coins in and watching them roll down.
That is my list for this year and I hope you found it helpful! Have questions or want to know more about certain products that appear on my list? Ask below!