Halloween is less than a week away and we have one weekend left before we take the kids out to trick or treat. That means we can fit in all kinds of Halloween fun before the big day itself, and Ottawa has plenty of activities and events happening.
If you are looking for something other than a Pumpkin Patch or Spooky wagon ride, here are some family friendly activities happening across the city.
Halloween Party at your local Library
Many of the Ottawa Public Library branches are having parties this Saturday. Check to see if your local branch is one of them. The activities vary from story times and escape rooms!
On October 27, 28, 29 and 31, Kids Kingdom is hosting a Scare for Care Haunted House event in support of CHEO. The event is meant to give participants a fright, so it's recommended for those over 9 years old (or those who can handle it!). Admission is by donation and times are listed on the website.
Watson's Mill in Manotick is hosting a family Halloween party on October 28 from 1 pm until 4 pm. There will be games, crafts, scavenger hunt and more. Wear those costumes!
On Sunday, October 29 at 11 am, the Log Farm is welcoming families for a Trick or Treat party. Wear your costumes and enjoy trick or treating at various Farm locations!
Gymboree Halloween for the younger kids
Tickets are required for the Gymb-o-ween event at Gymboree in Ottawa! This is for kids aged 1-5 with crafts, slime stations, costume parade and dancing! There are times available on October 27, October 28 and October 31 but space is limited!
Yaki Halloween at Centrepointe*
Tickets are available for a musical Halloween with Yaki at Centrepointe theatre! Enjoy the singalong and dress in costume!
Whatever you decide to do this weekend, I hope you have a fun time!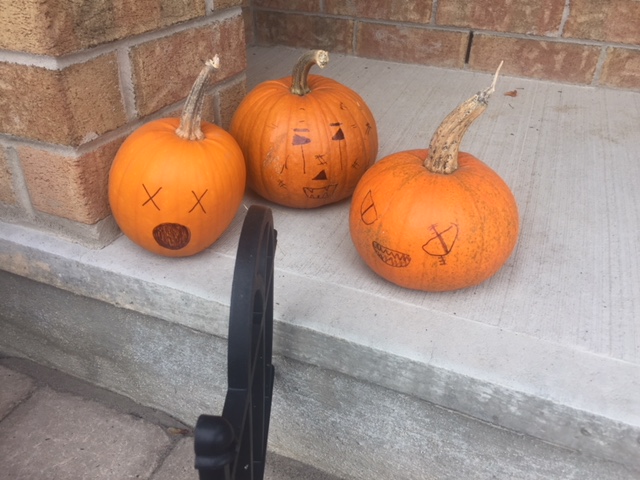 ____________________
*Centrepointe is a blog advertiser. This list is not part of any advertising partnership, but I wanted to round up some fun ideas for this coming weekend in Ottawa!