So the closer we get to having the kitchen gutted, the more I'm realizing there's still a lot to be done.
Our intention is to sell our current appliances and get new ones – I love the black but a stainless steel in the kitchen will look better when it's all done.  PLUS this is a chance for me to finally get something I've always dreamed of (aside from a new kitchen of course): A double oven.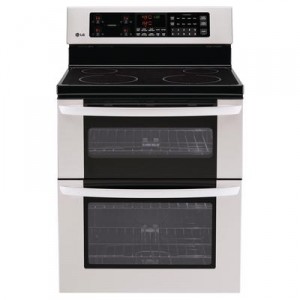 But as I research the ovens/stoves it is clear that it's not as cut and dry as I had hoped.  Will my double oven still have enough room to hold giant turkey? Do I want a baking drawer instead? Should it be convection?
Since I haven't bought appliances in 9 years, this is all so new again!
Do you have a double oven? Thoughts?