OCR Academy Ottawa is a blog advertiser.
What if I told you there's a place in Ottawa where you can go work out, and bring the kids so they can be active too? And that this place has an obstacle course that everyone in the family (over the age of 7) can participate in?
If this excites you, look no further than OCR Academy in Ottawa. Here are some reasons why you'll want to check out OCR Academy with the kids:
Getting the Kids Moving
I love play places that keep the kids busy and active. The goal is usually to tire them out, but when there's a challenge for them (especially as they get older and want to try new things) this is a bonus too. OCR Academy looks like it's a place to not only have fun, but to really push some physical limits and I know for some kids that's important to them in their classes and free time. Check out their Obstacle Fit Kids for programming details.
Fitness as a family
Over the years, we've discovered that being active together as a family is a big deal, and a big reason why I manage to fit a workout into my life at all is because I like doing it together. I don't love running by myself or hitting the gym, but finding something we can do together that is healthy? Sign me up. That's why I know so many families will be drawn to this aspect of OCR Academy. There are open family gym times to welcome everyone to run the obstacle course or do some weight lifting and other activities together. And parents and kids can each sign up for their own training sessions and while you won't do them together,  when you are done, you can give each other high fives and compare FitBit stats. Or, do what I would prefer to do, and grab a snack in the coffee shop. Which brings me to the next point.
The Coffee Shop
The coffee shop at OCR Academy isn't your typical one.  Head over to check out their menu options. There's butter coffee, snacks filled with protein, and looks like a great place for parents to hang out while waiting for your child to be done with their program. You can grab a refreshing, re-hydrating drink, and yes, you can find a treat too, like donuts.
Summer Camp
I hear from friends and fellow parents all the time that finding a camp that their child wants to go to, that they will love, and that will keep them active in the summer isn't always easy. It's one reason why I love sharing camp finds on this blog so much. Add another option to your list with OCR Academy. They are offering week-long camps all summer long for kids aged 7-13. You can find out more about what the camp offers or sign up your kiddo before your preferred week fills up by visiting their website.
Other things to know
OCR Academy is located on Morrison Drive in Ottawa's West end.
You can book birthday parties at OCR Academy.
You can find more information about their programs and facilities on their website or follow them on Instagram.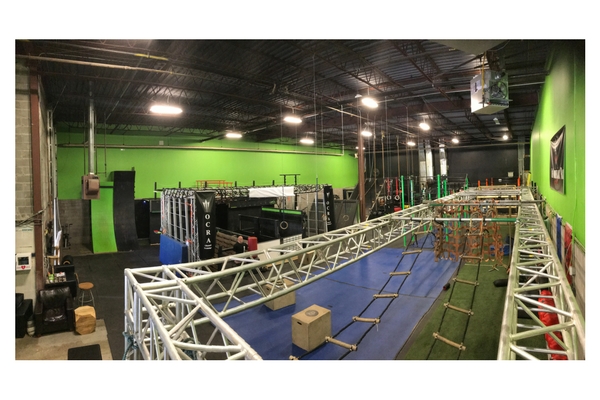 Disclosure: OCR Academy is a blog advertiser. This post is meant for information only.