Recipe: Cream Cheese Squares
One of the reasons why I love the Kraft Canada website for recipes is because they limit the amount of ingredients for many recipes. While I love experimenting and can appreciate a recipe that calls for 15 ingredients to bring out nuanced, subtle and amazing flavours, sometimes, I just want easy. That also means using what I have in my pantry or fridge.
With the holidays upon us, you may find yourself trying to come up with a new dessert to bring to with you when you are invited to an evening at a friend's house, or when your go-to recipes have already been claimed on the work potluck list, you may need to come up with something new (but easy, that's the theme with so few days left before Christmas!)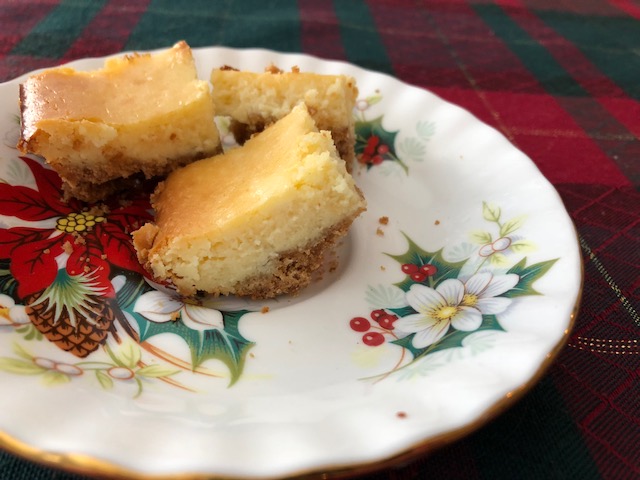 That's one reason I loved making these Philadelphia Cream Cheese 3-step Cream Cheese Squares. I had all of the ingredients on hand, it took no time to make (the waiting for it to cool was the longest part!) and there's so much versatility. I could top them with mini peanut butter cups, or drizzle with chocolate, or even add some caramel topping.
Keeping Philadelphia Cream Cheese in the fridge is something we do anyway, so whipping up these bars was a breeze. If I had a pre-made graham cracker crust, I could have used that too and reduce the ingredient list even further!
We are already super busy, we don't need the added stress of baking complicated recipes added to our lists. Try this instead! Head over to the Kraft Canada website for the full recipe.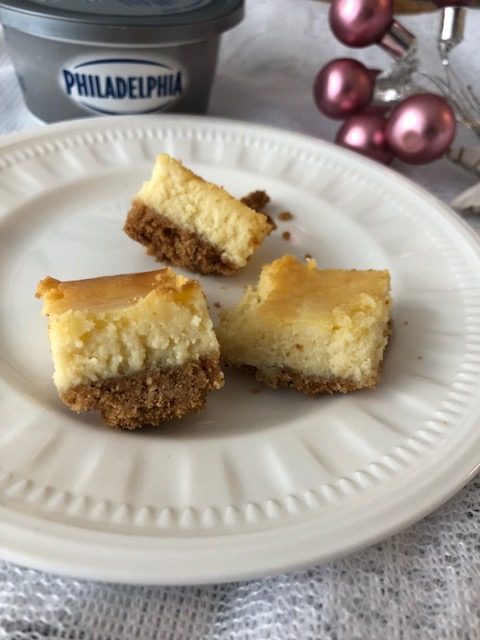 Disclosure: I am a member of the Kraft Canada What's Cooking contributor group and receive compensation for my post. Opinions are my own.