Yes, I'm still blogging over at A Little Bit of Foodsense (along with fabulous contributors).  However, I have been terrible about keeping them up. My iPhone is covered with pictures of recipes, but I struggle to keep up with the recipe writing.
Part of it is simply time. When I'm writing for this blog, or for momstown, those gigs take precedent.  But Bit of Foodsense is where my stomach always leads me.  I love food, writing about food and capturing those recipes.
This post is a commitment to get BACK into that sharing.  Don't get me wrong, there's been a lot of eating and cooking going on – it's just what I do, but it's the sharing that I need to get better at.
So, in no particular order, here are 5 recipe from Bit of Foodsense that I think you will enjoy – and stay tuned for more!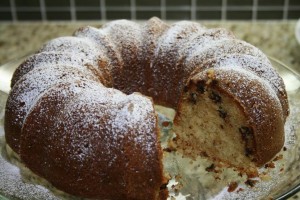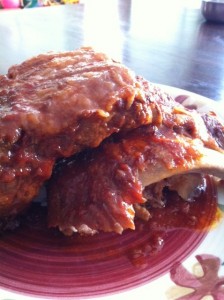 2 – Slow Cooker Ribs
3 – Whole Wheat Flax Seed Bread Maker Bread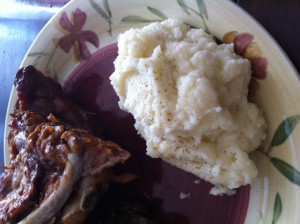 5 – Pizza Crust