The main reason why I love buying gifts and giving gifts is because I adore trying to find something that I think the other person will just love. Not only love, but hopefully feel something – whether it's sentiment, excitement or laughter. I love the reaction and it warms my heart. It's why I spend so long searching, hunting and finding the right gift.
In addition, when the gifts I buy also happen to be meaningful, it means that my heart is full too. Whether it's fair trade, or made locally, or reduces our environment impact, those gifts with meaning are just as important.
I recently went shopping at terra20 (who is a blog advertiser,but I am a customer there. A lot.) And filled a bag with household items we needed, plus a few gifts that are tucked away. I also was on the look out in the store and online for meaningful gifts that you may enjoy giving this holiday season.
Here are a few terra20 items that you'll be happy to give, and why they are so meaningful.
This Gorgeous Glass Ornament
I snapped this photo in the store and you'll be mesmerized by the options if you go in too. You can also find a beautiful snowflake online. These glass blown ornaments by Kitras are made by a family owned company in Fergus, Ontario using recycled glass so you can feel good about the source.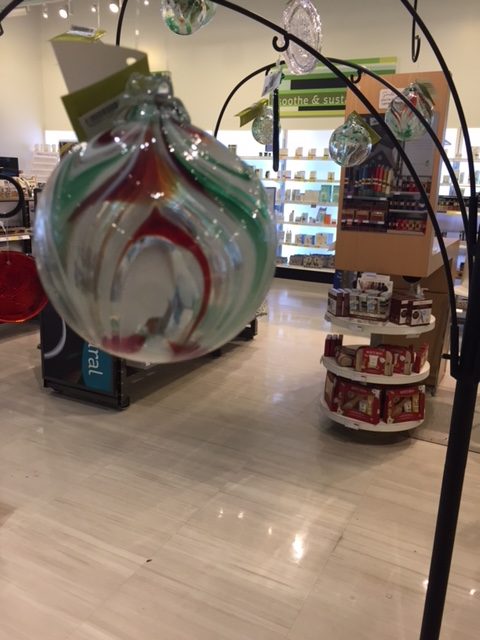 A lovely pouch made from recycled material
1% of sales from these pouches by Blue Q are donated back to environmental causes. I like this travel themed pouch.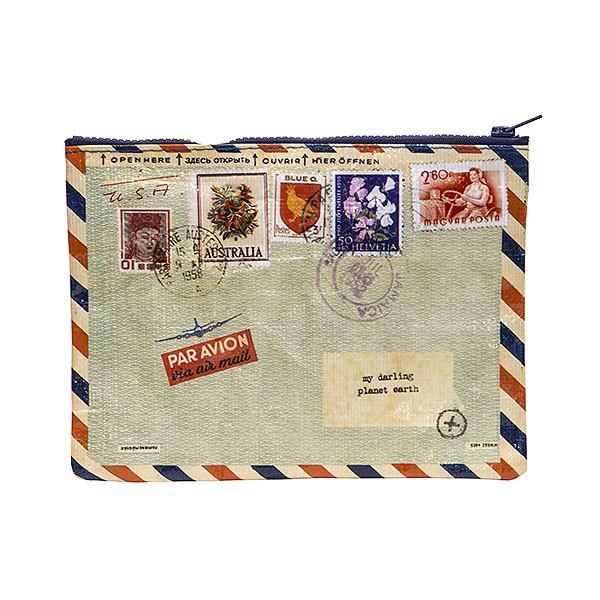 bonus: Want to really WOW? Put something like a hotel reservation or travel gift card in the pouch! (HINT)
Barefoot Venus Bath and Body products
I know, I know, Barefoot Venus is always on my list for basically everything, but I love it and buy their stuff all the time. A portion of the proceeds from the Ginger Snap Holiday line will be donated to grassroots organizations that help families and individuals living with autism. So you can feel good about giving this gift.
This massage oil is just what a tired mama needs!
Nova Scotia Fisherman Travel Set
I love gift packs. They always look like such a complete gift, plus, often have smaller sizes of products to try and potentially fall in love with them. This travel set includes lotion, lip balm, rescue balm and soap.
Plus, Nova Scotia Fisherman a portion of each sale donated to the Nature Conservancy of Canada. Your earth-loving friend will love this!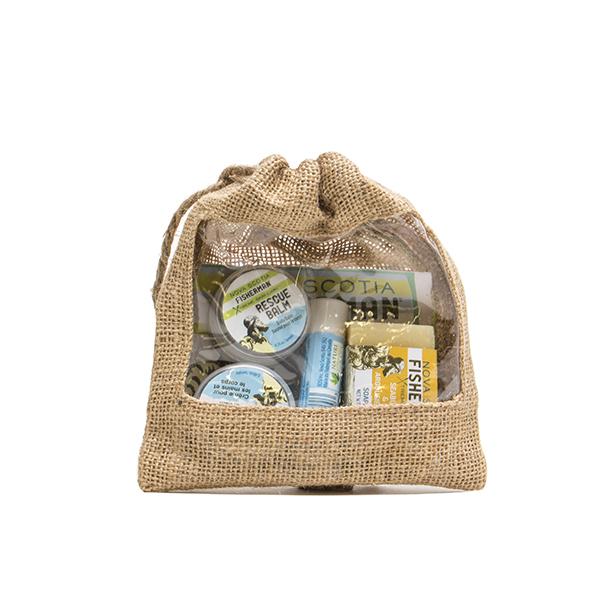 A Beauty Gift Pack
I love the look of this gift set, plus, to be honest, I love the thought of getting new makeup to try as a gift. Makeup can sometimes feel like an indulgence so spoil that person in your life who wants to try a new shade of lipstick but may not want to splurge. They'll also love that it's toxic free, cruelty free, and gluten free. Saint Cosmetics are made in Canada and through a portion of their sales they donate to Interval House.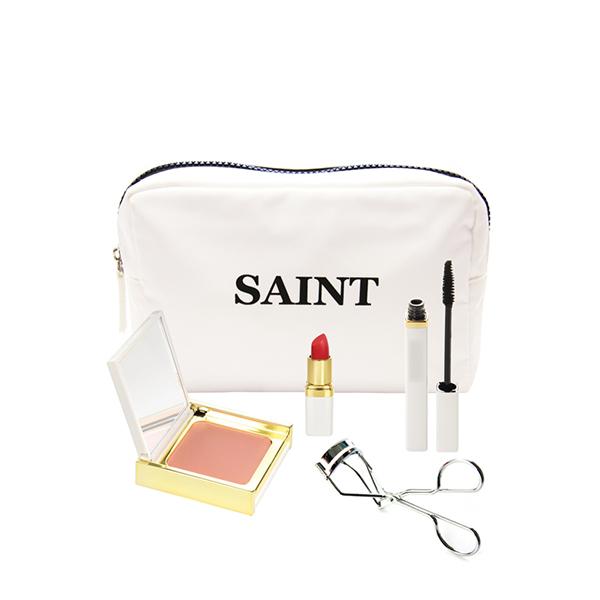 This holiday season, think about the meaning behind each gift. Whether it's from a local shop owner, a Canadian artisan, or if it supports your environmental values, gift giving can truly be made more special thanks to meaningful, thoughtful presents. terra20 has many eco-friendly, unique gifts to give everyone on your list!
disclosure: terra20 is a blog advertiser. All opinions are my own. And yes, I want all of these items on the list!