A few weeks ago I was invited to the media sneak peek of terra20, a new eco-living store in Ottawa.
My first impression when I walked in was that I loved the feel and layout. It was bright, not crowded, felt open and airy, the displays were pretty and appealing.
The day I went there were representatives of various companies speaking about their products and giving demonstrations, including local company Purple Urchin.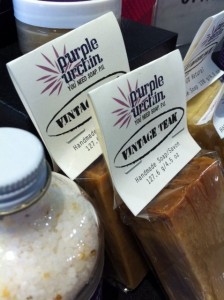 The selection of products is outstanding, all are green and eco-friendly. Terra20 feels like a department store, but focused on all eco products. There are gifts, baby items, clothing, toys, make up and a stunning array of home decor/kitchen items. This was my favourite section.
I will note that while the eco options are wonderful (and anything that makes green living more mainstream is certainly welcomed), not all ingredients are 100% natural or may still not be what you are looking for. Reading labels and knowing ingredients are important. For example, a green soap that still contains a perfume or scent etc. may not be suitable for sensitive skin.
While my point is that label reading is still important, there is no reason you won't find exactly what you are looking for at terra20. Plus, you can ask their staff for assistance in finding what you need.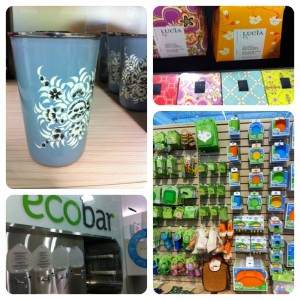 Have you checked out terra20 yet? I have a Christmas shopping list from there that is far too long.