One of the most underrated meals I think is the sandwich.  What I love about a sandwich is that there is no right or wrong way of putting one together and it's an exercise in creativity.
Almost anything can be the 'bun', and almost anything can go in the centre.  There is a sandwich shop in Niagara on the Lake that every time we are in town we head to.  They introduced us years ago to the concept that a sandwich is far from boring and far from tasteless.
During the week, dinner planning causes huge stress for most people.  There are days when I just want to order take out, but that's not really feasible.  What I think we often forget, and that I have written about before, is that there is nothing wrong in having a simple supper.
A delicious sandwich in the middle of the week can be tasty and a perfect non-stove top alternative to the usual casseroles and crock pot meals that we do.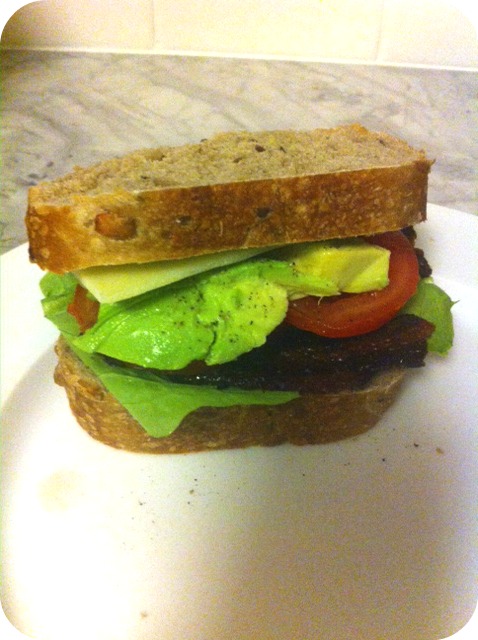 Last night, our sandwich was a BLT with avocado  and candied bacon.  I used fresh multigrain bread from a local bakery, avocado, tomatoes, lettuce, mayo, swiss cheese and of course, the candied bacon.
Yes, it was amazing.
Looking for the recipe for candied bacon? It's a Michael Smith recipe and it's as amazing as it sounds.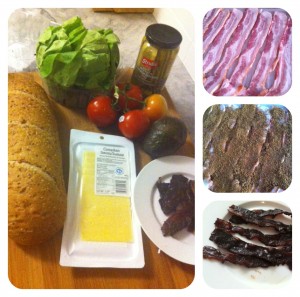 So the next time you are meal planning, don't forget about the sandwich.  It's simplicity is over looked far too often, and it's deliciousness shouldn't be underestimated.
Are you a sandwich lover?