UPDATE: Congratulations comment #34 – Samantha!!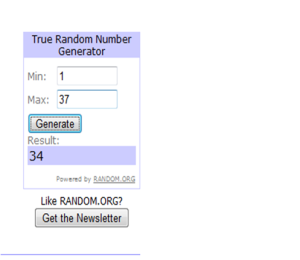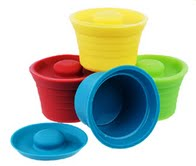 When Gwen from Nayla Natural Care asked me if I wanted to review a product from the new Kinderville silicone line that she was starting to carry, I was happy to accept. I try to avoid using most plastics and have switched to stainless steel and glass in most cases with the kids.
She sent me a set of these four little bites jars, with lids to try.
They are able to go in the dishwasher (though, depending on the food stuck in them they wash better by hand), freezer, microwave and are made of BPA-free silicone.
What I really liked about them was that  they are the perfect size for snacks for on the go or school.  Crackers, fruit (even a whole peach!) will fit in them.  The lids form a water proof seal and while it could open if crushed in a bag, for simple transportation I had no problem.  I tested it by throwing it in the air while my husband watched in horror.
Also, because of the bendable lids, things like apple pieces get covered even though they aren't flush with the top.  I also use them as serving bowls for the kids to put cereal, apple sauce etc. in.  When the baby throws it on the floor (as she does with most of her bowls when she's done!) it simply bounces!
The Verdict?
While they are not inexpensive ($23.99 for a set of four) they are high in our rotation of really useful, and frequently used bowls/storage containers.  Left over meals go in the fridge. Snacks are packed neatly. These bowls would replace many of your other plastic options and for transportation are convenient and safe.  Also, looking for a unique baby shower gift? These would be welcomed I'm sure.
Nayla Natural Care also has other products in the Kinderville line including freezer trays, cups and bowls.
And, just in time for summer they have popsicle molds!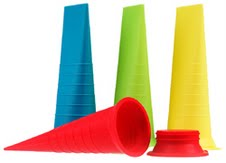 Win The Popsicle Molds!
Nayla Natural Care is always great to my readers – and is offering you a chance to win a set of the popsicle molds!
To win:
Enter a comment below and tell me what is your favourite popsicle flavour? Mine is Banana!!!
Open to Canadian residents only
1 entry per person
Contest closes at 9 pm on Monday, May 24