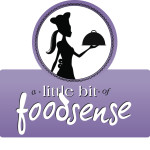 One of my favourite desserts happens to also be incredibly easy.
Growing up, my mom didn't bake a lot or often, but when she did, the recipes made us feel at home. A fruit crisp was common and always welcome in our home. Apple and blueberry were her favourites.
Over the years, I continue to make a variation of a crisp with whatever fruit or berries are on hand or in season. Personally, I always have an excessive amount of crisp in the crumble:fruit ratio.
I have discovered two keys that make this a hit: using dark brown sugar (or demera sugar) as I always do, and frozen butter.
Also debated is how to eat it in our house: Some put milk on it once in their bowl, others ice cream. I prefer it as is, with the crispy cooked crumble that becomes like cookie pieces. Enjoy!
Ingredients:
-Berries or peeled/cut fruit of choice (use a combo if you like – peach and blueberries or raspberry and strawberries)  
-Equal amounts of oatmeal and dark brown sugar (I use about 1 cup and 1 cup)
-Frozen butter (about 1/2 cup)
-Couple tablespoons of flour
Directions:
1-Line bottom of a pie plate or square 8 x 8 casserole dish with fruit of choice.
2-Coat with flour. For apples, add cinnamon.
3-Grate some butter over the fruit.
4-In a separate bowl, combine brown sugar and instant oats. Add on top of fruit.
5-Grate more frozen butter, in a thin layer covering the top of the sugar/oat mix.
6-Bake at 375 for about 30 minutes, until crumble is bubbling and brown and fruit is cooked.
Serve warm!