Easy to make, but fun to do – check out these creepy and crawly Halloween spiders! (And for more activities, visit the Activity page!)
Materials you'll need:
Scissors
Paper Plate
Black Pipe Cleaners
Paint
Googly eyes
Glue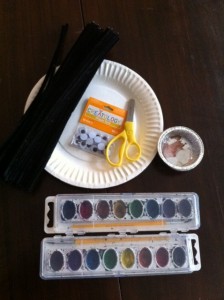 1. Cut out a circle from the paper plate (if old enough, have your child do the cutting)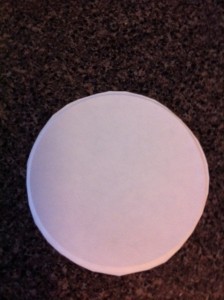 2- Have your child paint the plate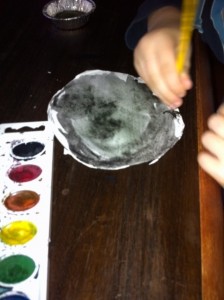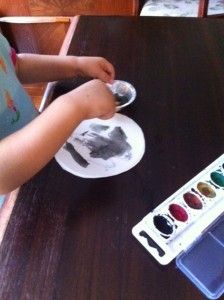 3-Stick on Googly eyes and legs with pipe cleaners – let the legs dry very well!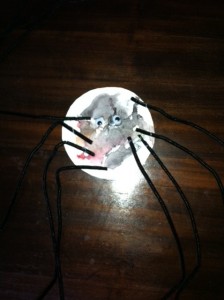 (seriously, how creepy is this one? This was my daughter's. It's spooky)