Below are some of my recommended gifts for 2011.  Some of them I am getting my children this year, some are just very cool that others may enjoy.  I've listed where I've found them online, and if I know that they are available locally in Ottawa I've tried to include that too!
2011 Holiday Gift Guide
1 – Doll clothes and accessories.
Last year, my 2 year old received dolls and a stroller and other 'baby' related items.  She is really into them! But I hunted etsy and found the most adorable handmade dresses and knitted shoes.  I even bought doll cloth diapers! Just have an idea the size of dolly you are buying for.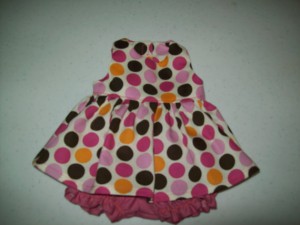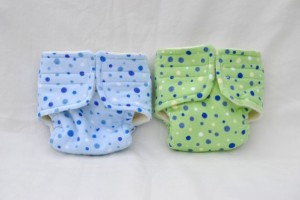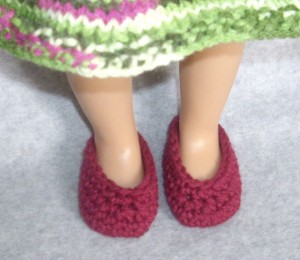 2- Doll House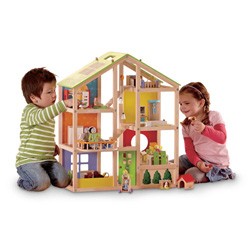 This is the big 'wow' gift for our daughter this year. I researched a lot of homes but decided on this one.  We agreed that we like the look, the eco-friendliness and potential to grow with her. (We'll be buying this set of wooden dolls to go with it too).
online: Mastermind Toys
Local: Tag Along Toys
3- Stand mixer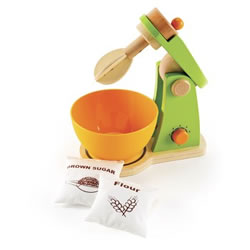 For the little chef in your house I've previously mentioned this kitchen and coffee maker (which I'm finally getting this year for the kids!) but in addition, I couldn't love this stand mixer much more!
Online: Mastermind Toys, Raspberry Kids
4- Gogos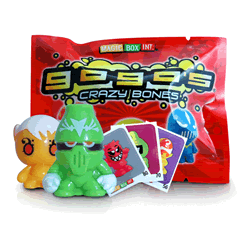 These small little guys have a website dedicated to ways kids can play with them (points values etc) but my kiddos just like to pretend play.  They are like ninjas, each with a different name and ability and while they are small they pack big imaginative punch.  And soon they'll have a new home (see the above doll house) since that's how my daughter plays with them 😉
Online: Mastermind Toys
Local: Superstore, Coles
5- Angry birds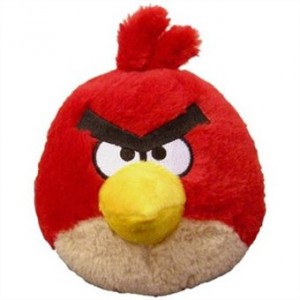 They are awesome. Need I say more?  And a few of these plush birds will end up under our tree.
Online: Chapters
Local: Mrs. Tiggy Winkles (they even have a boxed set of four! BUT, it doesn't come with the bomb bird 😉
6- Pirate game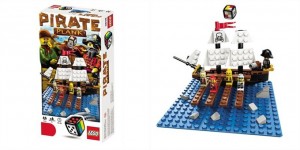 Love the whole line of LEGO games that are built and then played with.  This year, I'm eyeing the Pirate Plank game.
Online: Chapters, Mrs. Tiggy Winkles
Local: Mrs Tiggy Winkles
7- Playmobil: Secret Agents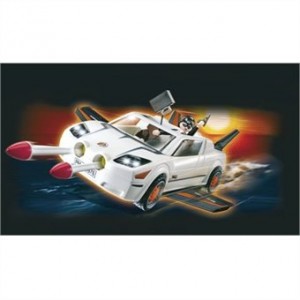 We finally entered the world of Playmobil earlier this year with some knights.  However, it seems the new Secret Agents have caught the eye of my little guy, and they do look pretty cool.
Online: Chapters, Mastermind (many others!)
Local: Mrs. Tiggy Winkles, Tag Along Toys
8- Rocket Station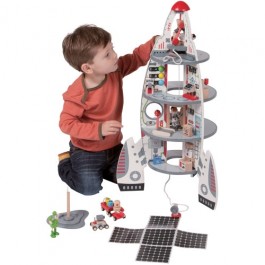 Looking for a big impact gift? This space rocket is looking pretty cool.  Perfect for the wannabe astronaut I think!
Online: Raspberry Kids
_________________
ENTER TO WIN: 
Check the Holiday Giveaway page to keep up to date on great gifts you can win!
For more gift suggestions, check out these past posts:
Gifts for children under 18 months old
_________________________
Disclosure:  I haven't selected any store for any particular reason, except I know they carry these cool products. Most I chat with online or have a relationship with which drives me to their sites each year.  I am or have been paying customers of all these sites so that's how I know where to find the products.  None are advertisers, except for the mention of the dolls I'm buying for the doll house, but I'm purchasing those myself.  Some I do giveaways and product reviews with, but those don't influence my gift recommendations.