With much excitement, I took the kids to the Children's Museum (part of the Museum of Civilization last week).  For years I've heard how wonderful it was, yet hadn't taken them yet.
It was well worth the trip!
The kids were beyond thrilled.  This museum had one thing in particular going for it – EVERYTHING was touchable.  In the world of a child, that is huge.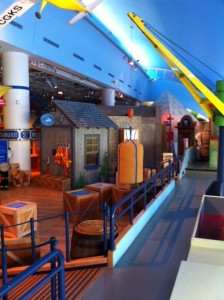 Not only was it educational, interesting (the museum is set up as a 'trip around the world' and each section blends into another in an exciting way) but it was just plain fun.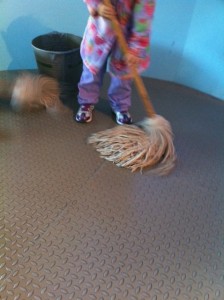 Since going they ask often to return.  My daughter's favourite part: The very colourful bus.  My son's favourite part: The drama room, complete with ticket booth, stage, costumes and stage effects.  This room was empty when we were in it so my kids were able to put on a show.  I need to look into how to rent out the space for just my son sometime – it simply blew him away.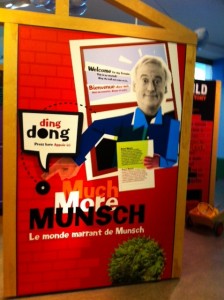 Planning Details:
The cost for the three of us was $32
We spent over 1.5 hours there and could have easily spent more (but we had to get home).
Parking was about $6 and is found underground.  There were plenty of spaces on the day we went.
We went on a Monday, around 11 and it was quiet (I was told it was one of the most quiet days/times to go. Hooray!)
There is room for strollers, and even a stroller parking area.
Check to see what events are happening when you plan to go. Often there is special craft time set up and other activities.
Have you been to the Children's Museum before? Are your kids as enamoured with it as mine?
(note: The Children's Museum is an advertiser on Bit of Momsense, however, this trip was not sponsored in any way – we just finally got a chance to go and loved it!!)