Remember when the kids were babies and they began crawling around the house, how we would cover every plug and tuck away certain corded items to ensure their safety. We were vigilant about Christmas tree lights (some parents may have skipped adding them all together) and blocked off areas we deemed unsafe. We invested in plug covers and special cord covers and still to this day many of our plugs are inaccessible.
I feel like when the kids were babies and toddlers we were really on this. When they could walk around and poke at cords attached to the computer or try to flick light switches on and off, we once again saw everything in a new light.
As our kids get older though, we need to maintain that care and caution but I think even more importantly, we need to maintain communication with them. As toddlers, we would tell them 'ouch' or 'danger' to teach them what was safe and what wasn't to be played with. We talked about not playing with their nightlight that was plugged in, or why it's dangerous to try and poke toys into the outlets. As the kids get older, it's easy to assume that they know better. I don't think we wonder about our kids taking the play figure and shoving it in a socket any more. But this doesn't mean we shouldn't continue to teach them about electrical safety, or assume that they know what's safe and what isn't. They are more likely to plug in their electronics by themselves at this age, so talking about frayed cords, water near plugs and safe use of their device plugs is crucial.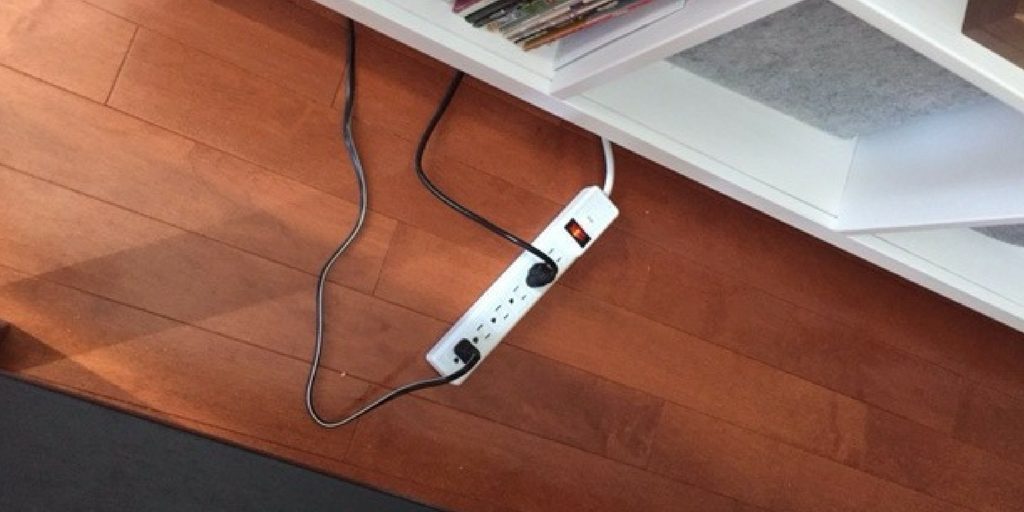 There are ways to keep the kids safe, at all ages. The Electrical Safety Authority has information and tips on their website that can help. In this house, we still keep some plug covered to keep little cousins safe and block areas where we don't want our own kids to use the plugs. With devices like our phones, iPads and hand held games, our kids have more access to electrical outlets than before.
Here are some tips from ESA to keep your home safe:
If your outlet has a missing or broken cover plate, replace it immediately. Outlet covers create a barrier between children and exposed wires.

Small kids often want to explore new things by putting them in their mouths. Keep cords away from little hands and mouths. This is a serious shock hazard—and no shock is a safe shock.

Teach older children how to plug in and unplug safely. Never overload outlets by plugging in too many cords. Use an approved power bar that has surge protection instead. When it's time to unplug, don't yank cords from the wall. This can damage the appliance, the cord and the outlet

If a cord is frayed, replace it. Tape won't protect kids from a shock. Extension cords—which should only be used temporarily—are prone to cracking and fraying, which can lead to a shock or fire.
There are more safety tips on the ESA website. It's worth reading over them and having a conversation with your children about some of the safety issues that you want to highlight. You may also discover some ways to make changes in your home if you have little ones who are exploring and can't understand the dangers yet.
No matter the age of your child, there are always ways to increase the safety of your home. Here's a chance to win a gift card to get you started!
ENTER TO WIN A $50 GIFT CARD
Maybe you need to replace your outlet covers or replace your frayed cords. There's a giveaway for that! Enter to win a $50 Home Depot gift card.
To enter: Comment below and tell me one step you have taken to keep your kids safe in your home for your chance to win!
Rules and regulations: Open to Canadian residents of legal age, void in Quebec. One entry per person. Giveaway closes on October 25, 2017 at 5 pm EST. Winner will be contacted via email and have 48 hours to claim their prize.
This is a sponsored post. All opinions are my own.