I love oatmeal cookies. There are many cookies I've likely said that to before, it appears my cookie allegiances change by the day, but there will always be a place in my heart for an oatmeal cookie.  Maybe it' because they remind me of my grandmother.  Maybe it's because I have a thing for brown sugar. Whatever the case, this twist on the traditional oatmeal cookie to include coconut is now a new fave.
I've added a few chocolate chip cookies to excite the kids, but frankly, the recipe didn't even need them.  Keep them if you like a little extra in a few bites of your cookie.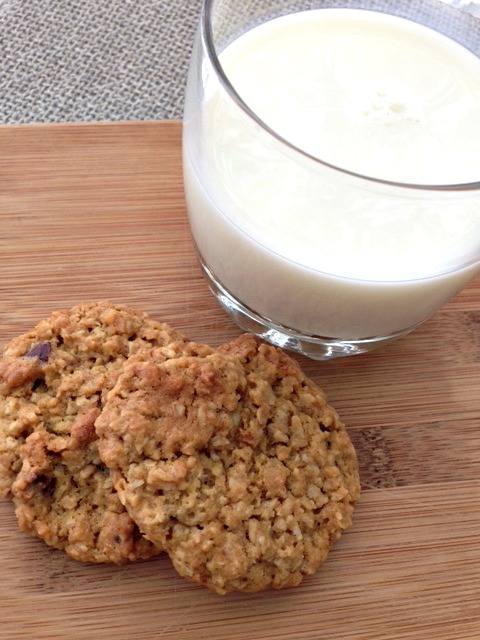 Enjoy!
Recipe: Oatmeal Coconut Cookies
Recipe Type
:
cookies, dessert, snack
Author:
Prep time:
Cook time:
Total time:
A twist on your traditional cookie recipe thanks to shredded coconut
Ingredients
1/2 cup butter
1/3 cup golden cane sugar
1/2 cup dark brown sugar (I used Muscavado)
1 egg
1 tsp vanilla extract
1/2 tsp baking powder
1/2 tsp baking soda
1 cup shredded coconut
1 cup oatmeal
1 cup flour
1/3 cup chocolate chips (optional)
Instructions
Mix together butter and sugars until well blended.
Add egg and vanilla. Combine well.
Add flour, baking powder, baking soda and oatmeal. Mix well.
Add coconut and chocolate chips.
When well blended, use teaspoons to spoon batter onto cookie sheet.
Bake at 350 degrees for 12-15 minutes, letting the edges brown slightly.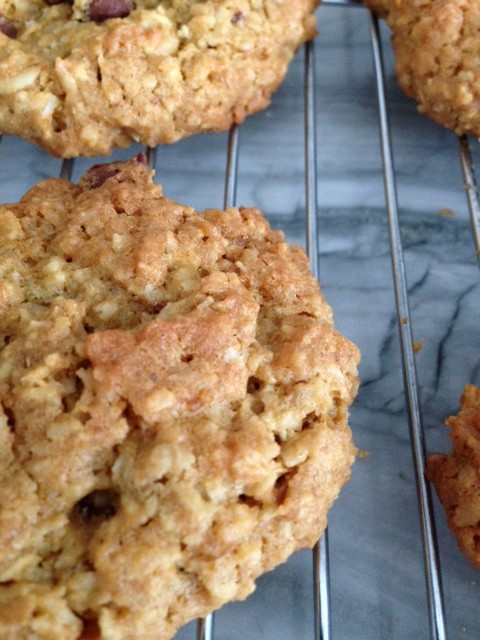 *adapted from this foodnetwork.com recipe