I love the website Everygirl.  Do you follow it? If not, you should.  I like their pieces about women entrepreneurs and employees, fashion bits, work bits – the works.
This article, Essentials for a Home Office, is really great.  It outlines areas that each one needs, and these areas make perfect sense. I mean, I have almost everything they've suggested, so I must be doing something right!
Here's their list and visual (so pretty! – click to see it larger)
And here's what my current 'office' looks like.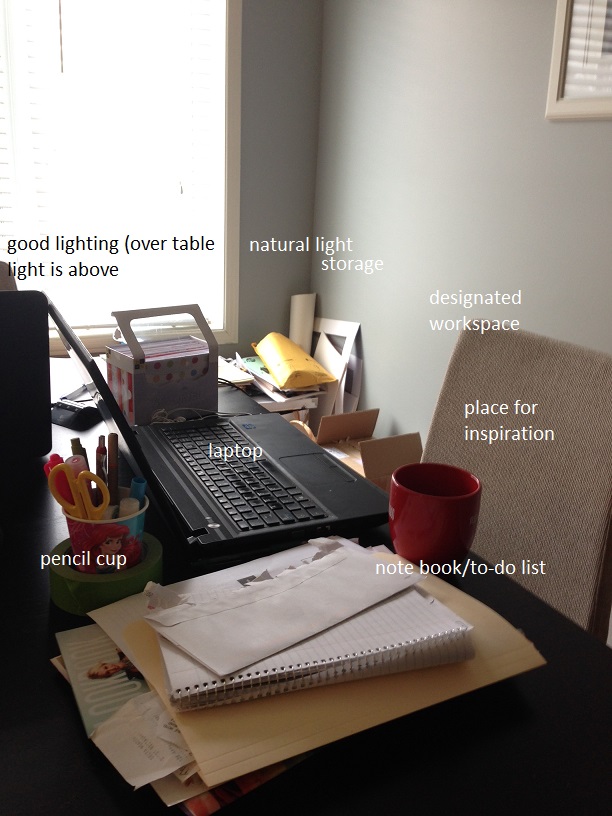 Nailed it, right?
Sure, when it's set up it's the dining room table.  But look! I have a pencil cup, even if it's a Little Mermaid one.  And I definitely have a note book.  And natural light.  Look at my storage! That box and pile of stuff tucked in the corner, that's not a problem, right?
*sigh*
This is one reason I need those living room book shelves soon.
Also, these Kate Spade office bits. Someday.
Anita Price's pin on Pinterest.


What's your home office look like?  Please show me inspirational pics or commiserate with me that I'm not alone in this mess!