This is the recipe that my family insists I make each year.  It's impossible to say no, because they are a favourite of mine too.  They combine my love of chocolate with the sweet crunch of toffee and a cookie crust.  Yes, they are as decadent as they sound.
I originally found the recipe on a website years and years ago.  They make a large 9×13 pan, which sounds like they should last a while, but honestly, you may be making these more than once.
Do you have recipe cards that look like this?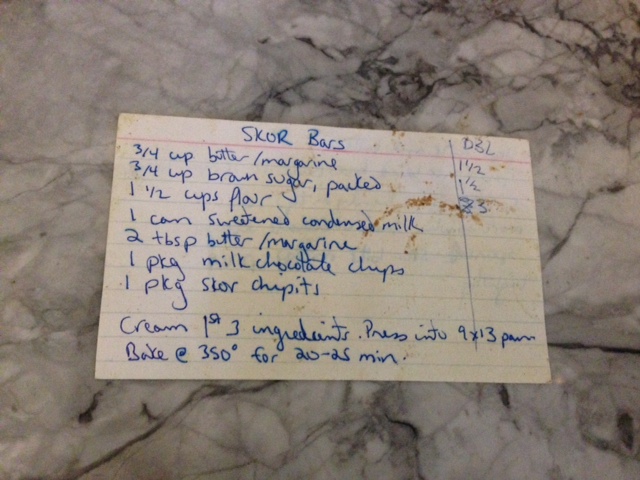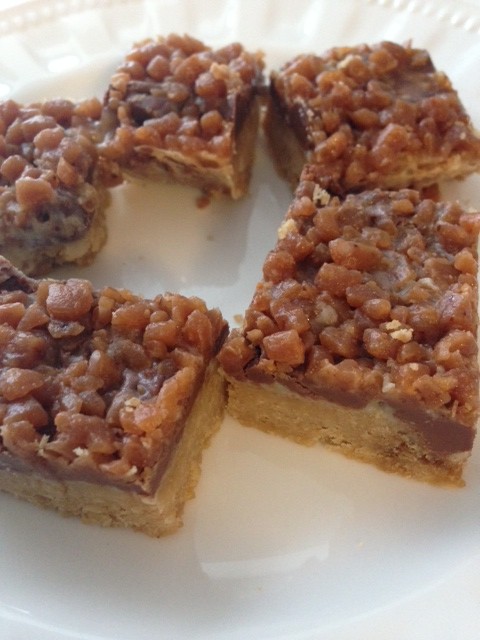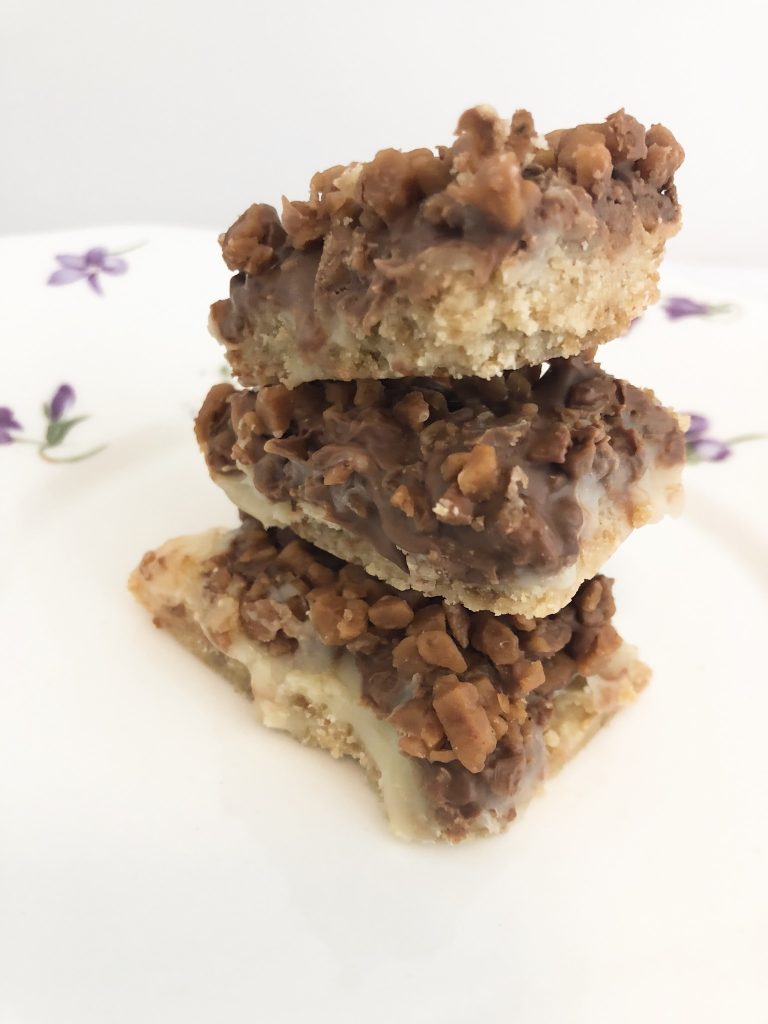 Chocolate Toffee Skor Bars
Ingredients: 
(crust)
3/4 cup butter
3/4 cup brown sugar, packed
1 1/2 cups flour
(Middle/topping)
1 can sweetened condensed milk
2 tbsp butter
1 package milk chocolate chips
1 package Skor bits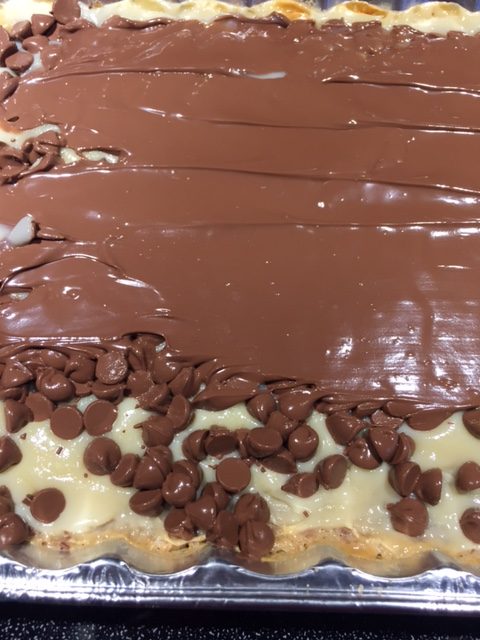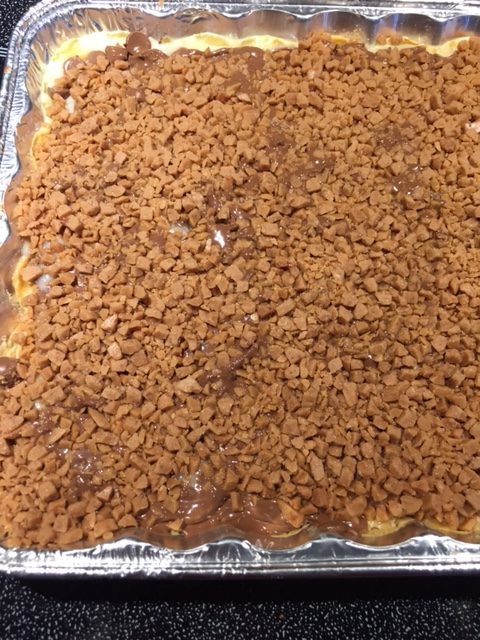 Directions:
Mix together butter, sugar and flour. This will make a cookie crumble mixture.
Press firmly into buttered (or parchment lined) 9×13 pan.
Bake at 350 degrees F for 20-25 minutes.
Meanwhile, warm the condensed milk and butter in a sauce pan until blended.
When the crust comes out of the oven, use a paper towel and tea towel and gently press the crust down (don't burn yourself!). This extra firmness while it cools will make it less likely to fall apart later.
Pour the condensed milk/butter evenly over cookie base after it comes out of the oven.
Bake for about 12 – 15 minutes longer.
Sprinkle the chocolate chips over the fresh-from-the-oven pan.  Bake for 2-3 minutes.
Evenly spread the chocolate over the top.  Add Skor bits on top. Gently press so they stick to the chocolate.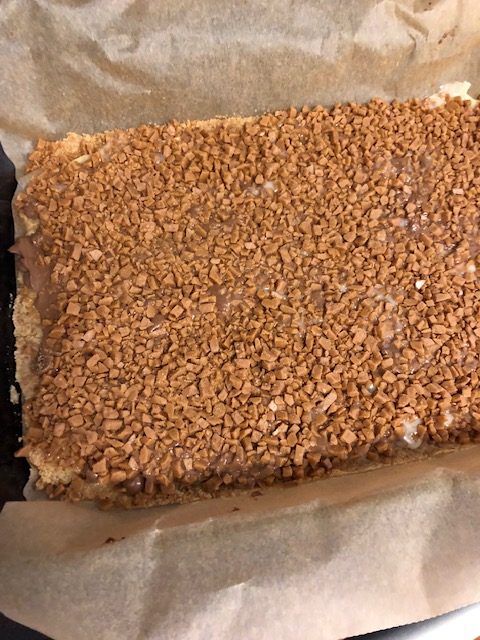 Let cool fully before serving. Enjoy!
And yes, they freeze well!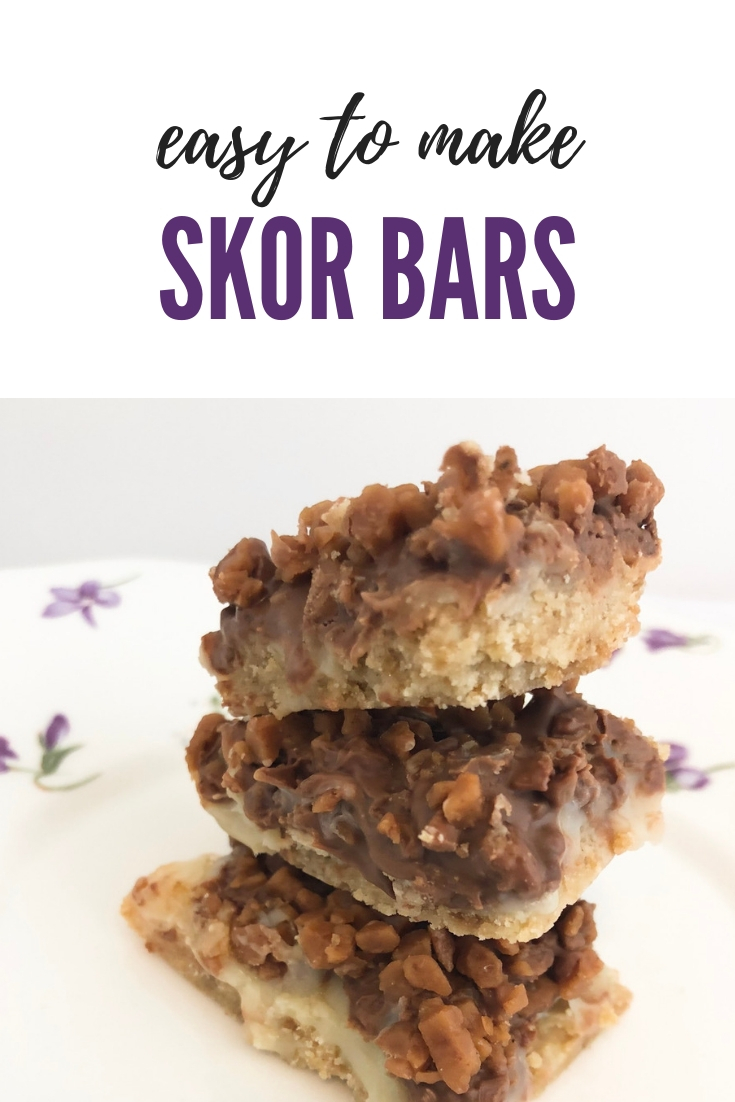 Other Holiday Recipes to Try:
The best ginger molasses cookies