Remember ages ago when we were looking into buying shelves for our living room from Ikea? Then we bought the shelves and felt great because of a sale, then waited to put them up (for possibly no good reason), then couldn't get doors because they discounted our shelves? Good times.
Anyway, the shelves are up. They have been for months. And I love them. Even door-less, they are already finishing off that room nicely. It's an open concept with the kitchen and dining room, but we always need extra storage. These shelves have turned out not only to be wonderful looking but also handy. We feature some of our favourite books, our favourite pictures, items and more on the shelves. We have the kids most-used arts and crafts available, bins for pencils and sharpeners (a must for homework) and shelves with family board games and activities.
They still need some work.  A few bins to help keep the clutter down, but I am happy with them.
There's always more to be done at home, isn't there? I think my next project is to set up a bit of a privacy screen on my deck with garden boxes this year.  We love using our back yard, I loved growing things last year, and I want to continue that, but we are rather close to our neighbours.  A little extra privacy might be just what I need.  Something like this maybe?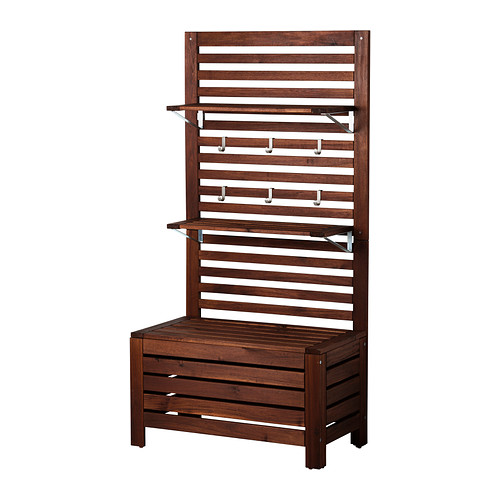 Image source: ikea.com
What projects do you have on your list for at home?