Every year, for nearly as long as I can remember since we've been in this house, we've hosted Thanksgiving with my family. This typically ranges from about 10 adults and a growing number of children each year (as we've all had babies over time).
I do a traditional meal – Thanksgiving, mashed potatoes, cranberry sauce – and while I like to set the table in a festive way, I don't usually make it too difficult on myself. We've done homemade napkin rings and easy centrepieces that I've loved.
This year, if you are looking for a new way to decorate your table, look no further than your cupboard. Instead of traditional water glasses, consider using small mason jars and decorative paper straws. You can also use eco-friendly reusable straws, or compost the paper straws!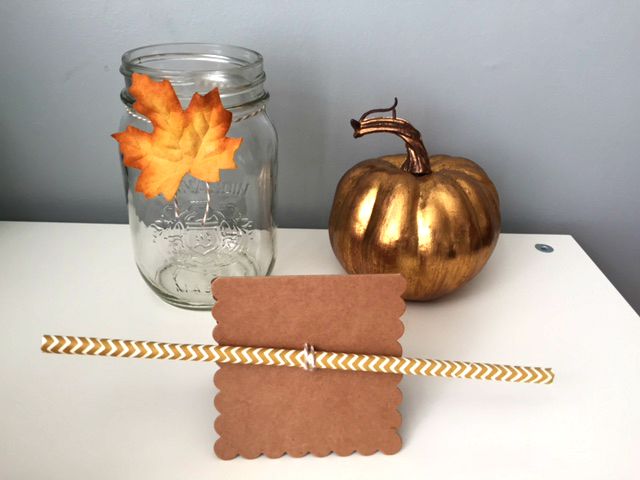 To make this simple place setting and drinking glass, you'll need:
festive baker's twine
decorative straws
mini blank cards or card stock, folded
a needle big enough for the twine to fit through
craft leaves
Directions:
Pull the twine through the eye of the needle and sew the straw onto the middle of the place card. You can write your guest's name or leave it blank. Cut the extra string and tie off the inside of the card.
Using the matching twine, tie it around the mason jar and attach a leaf. The matching set will look cute and put together and will take no time! Place the note card in the middle of everyone's plate!
Happy Thanksgiving planning!