Tomorrow is the big day! Well, the big day if you are hosting or doing something for Halloween. Are your kids excited? I loved seeing all of the little ghouls, princesses and characters around the school yard this morning!
If you are hosting company tomorrow or heading somewhere for a Halloween get together, you'll want to bring some treats. Don't worry if you are planning it last minute. Check out the Kraft Canada Halloween Party Centre for ideas, or try one of my easy skull pretzel bites below!
Happy Halloween!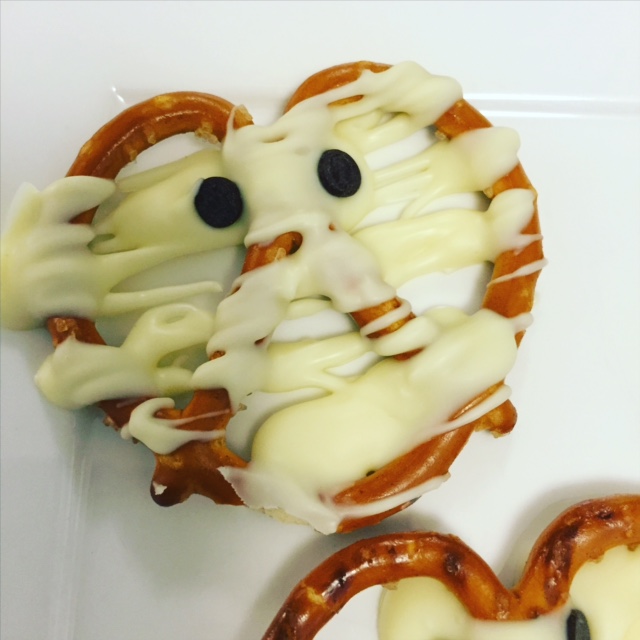 Ingredients:
1/2 package Baker's White Chocolate
Rounded pretzels
Mini chocolate chips
Directions:
In a double burner or microwave, melt and stir the chocolate.
Place pretzels (about 10) on a tray lined with wax paper.
Drizzle white chocolate over the pretzel, not fully coating it. Place chocolate chip eyes on top.
Put the tray in the freezer to firm everything up. Enjoy!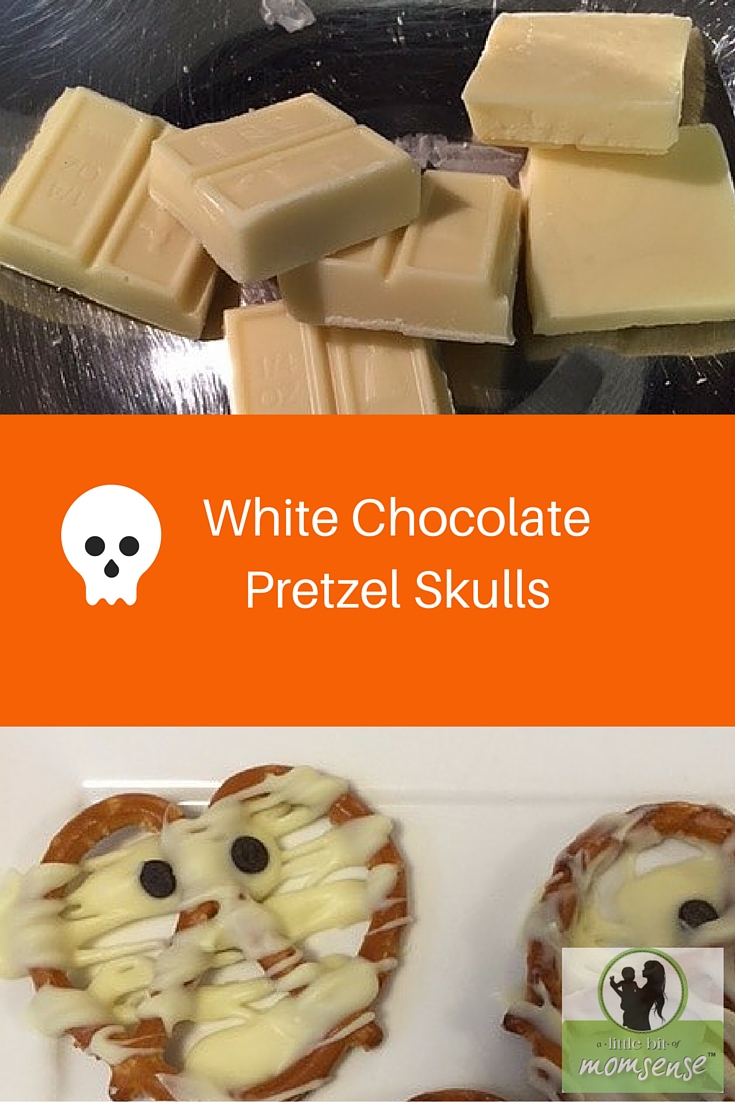 ---
Disclosure: This post is part of my partnership with Kraft Canada as a What's Cooking contributor. I was compensated for this post, but as always opinions are my own.