This recipe is straight out of my childhood. I can remember my mother baking it and I can also remember that it never lasted long.
Now, in our house, when bananas turn too ripe, they almost always end up in muffins or a loaf. I was getting bored with that (I think the kids were too) so instead pulled out this old recipe. Notice that the original recipe calls for shortening? Of course it did. Although now I use butter to replace shortening in recipes, I think many of us had the big container in our pantries growing up!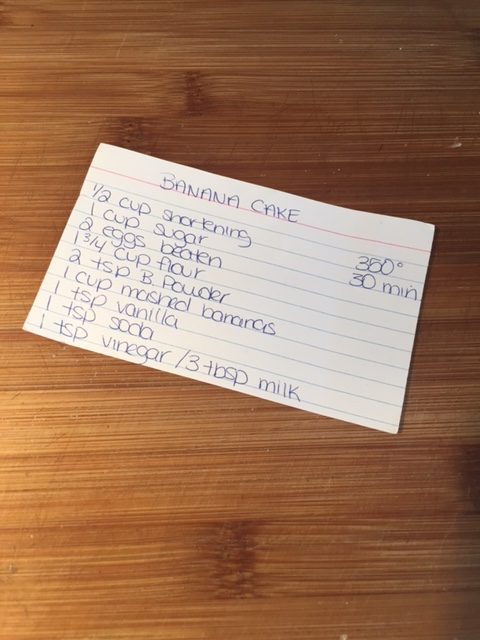 I love how delicious the cake is, and yes, it's sweet, but that's how cake is supposed to be! I think because it has bananas in it, I can have it for breakfast too. Right?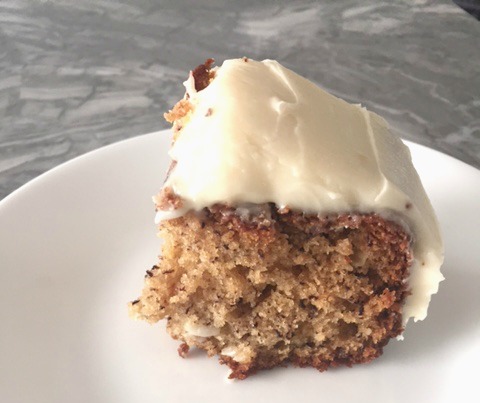 Banana Cake Ingredients
1/2 cup butter
1 cup sugar
3 ripe bananas, peeled (equals about 1 cup)
2 eggs
1 tsp vanilla
1 3/4 cup flour
2 tsp baking powder
1 tsp baking soda
1 tsp vinegar added to 3 tbsp milk
Directions
Mix vinegar and milk. Set aside.
Combine flour and baking powder and baking soda. Set aside.
In a mixer, mix butter, sugar and vanilla until creamed. Add bananas and mix. Add eggs until well mixed.
Slowly add dry ingredients and mix.
add milk/vinegar mix (it will look a bit curdled) and mix well. The batter should be smooth and creamy.
In a buttered 9×9 pan, add batter.
Bake at 350 degrees for 30-40 minutes, or until the centre comes out clean when you dip a knife in. (Mine was closer to 40 minutes)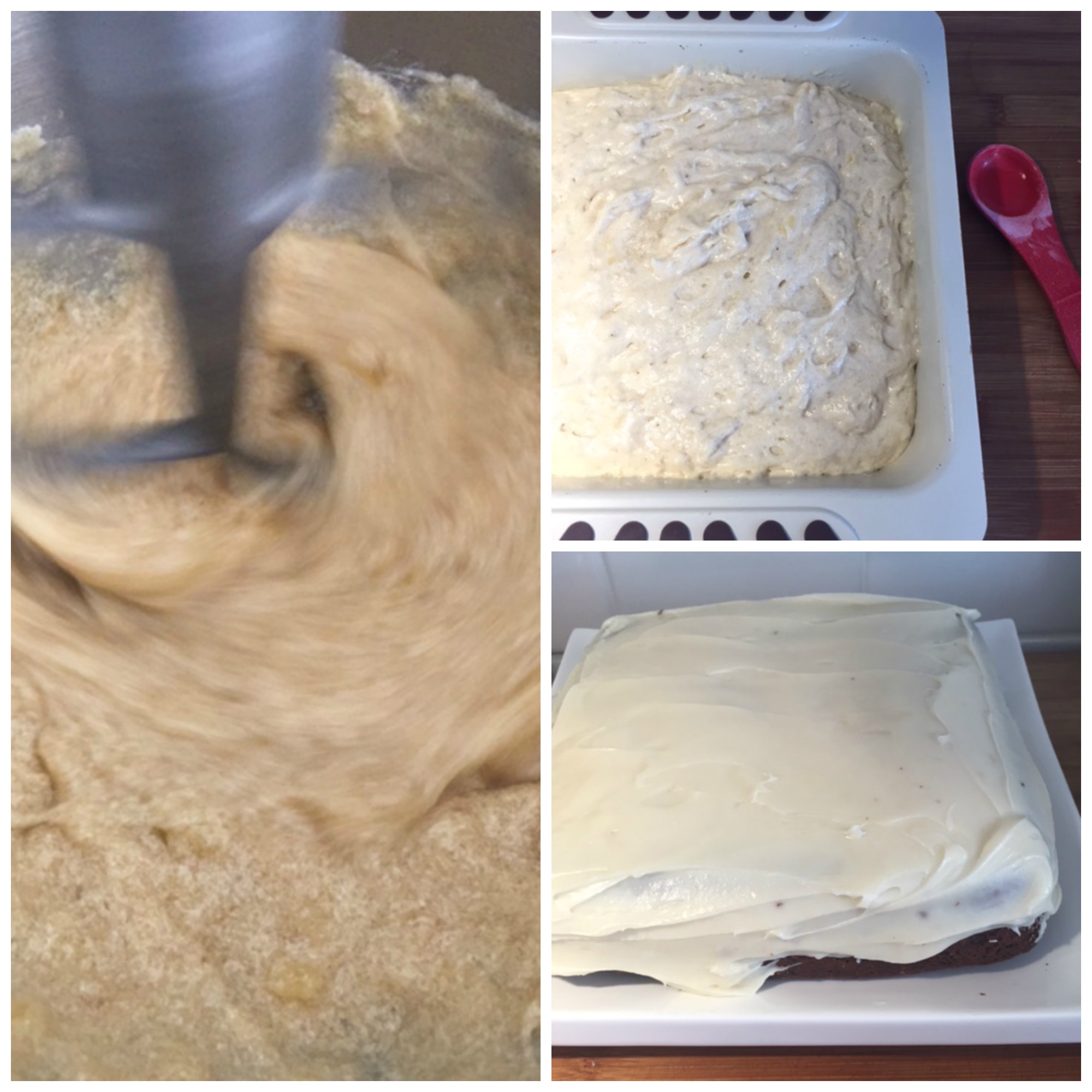 Let cool.
Cream Cheese Icing
Mix 1 cup cream cheese, 2 cups of icing sugar, 1 tbsp of butter and 1 tsp of vanilla by slowly adding icing sugar in your mixture until everything is blended.
Enjoy!!