This past weekend we attended the Carp Fair. I love rural fairs. They remind me of my childhood. Growing up, it was a big deal to go to the fair. As young kids, it meant that your parents spoiled you with fair food and you got to go on your favourite rides (I loved the Scrambler!). As we got older, we were free range, armed with some of our own cash, we met up with school friends and took off to explore and have fun.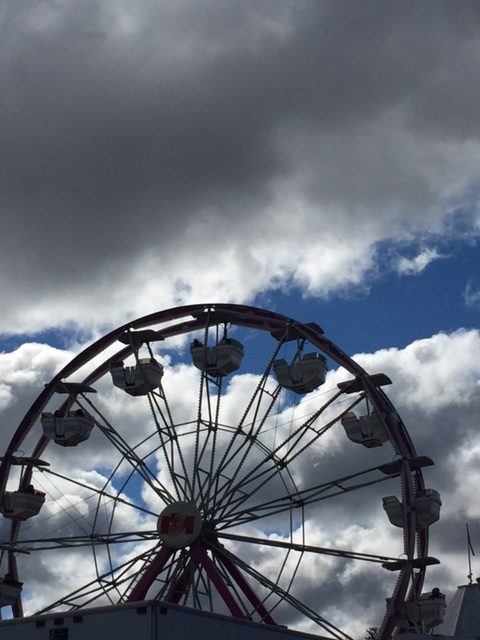 Now as adults, we get to share in those experiences with our kids. I still insist on getting mini donuts at any fair I go to, and I think my kids appreciate my indulgence. We enjoyed the Ferris Wheel and checking out the old antique farm tools and supplies.
While we were there, we also stopped by the Nutritional Facts Education Campaign tent to play a game for our chance to win a grocery gift card. My kids participated in learning about the Nutrition Facts table (NFt), something I look at each time I go grocery shopping, and answered questions. They then got chips to play Fact-O, a Plinko style game. If you know my children, they love trivia, and they love games so this was perfect for them.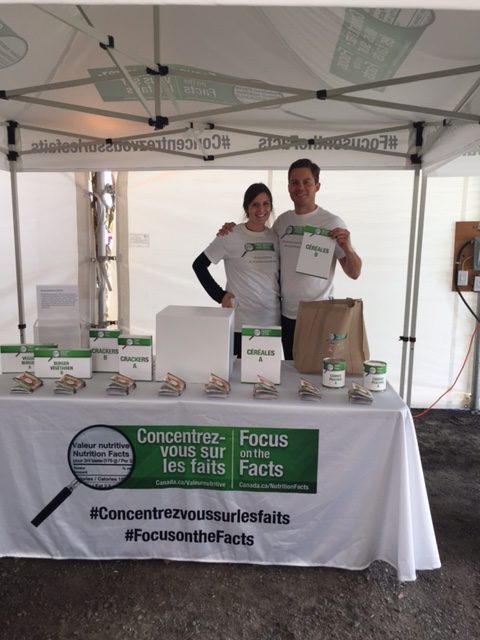 Questions about % daily value, serving size and more were answered correctly by the kids after listening to some information. It was a neat opportunity to chat with them about what we look for when shopping at the grocery store and on the packages of their favourite foods.
It was a lot of fun at the Fair and we were so lucky to have glorious weather too!
ENTER TO WIN A $100 GROCERY GIFT CARD
The Nurtitional Facts Education Campaign is giving away a $100 grocery card to one lucky Bit of Momsense reader! YAY!
To enter, simply tell me below what one thing you look for when reading labels on your food at the grocery store. Are you interested in %daily value of fibre? Do you look at sodium levels? Sugar? Share below in the comments!
PLUS Visit the Nutrition Facts website to enter for a chance to win a $300 grocery gift card!
Rules and Regulations
One winner will be drawn at random from eligible entries. Winner will be contacted to arrange gift card to be mailed by the PR company working with Bit of Momsense. Giveaway is open to Canadian residents of legal age, void in Quebec. Giveaway ends October 6, 2016 at 5 pm EST. The winner can select which store they would like the card to be from. Options are: Walmart, Loblaws (LCL), Sobey's, Federated Co-op, Metro, Costco Wholesale and Overwaitea Food Group (OFG)
---
Disclosure: I am working in partnership with the Nutrition Facts Education Campaign and receive compensation for my involvement, but opinions are my own.