From time to time, I enjoy a really good smoothie. They can be sweet and tasty and depending on the ingredients quite healthy. I have learned over the years that sometimes when I make them myself, I don't do a very good job – my ratios are off. I prefer having one that is a little thinner, rather than too thick.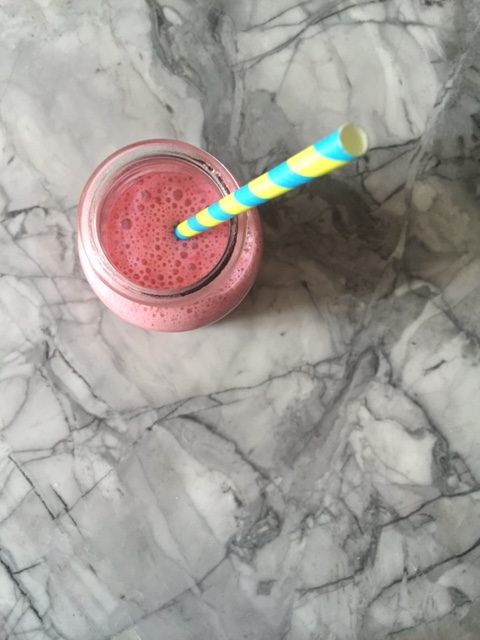 When I'm at home alone, now that the kids are back in school, a smoothie makes a great snack for myself. This one I made using ingredients I already had in the fridge, freezer and pantry. I love raspberries, and while some people may prefer straining the seeds out, they don't bother me (and also helped hide the ground flax!)
Raspberry Coconut Smoothie
I cup coconut milk (from the carton)
1/2 cup frozen raspberries
1 tbsp ground flax
1/3 cup Greek vanilla yogurt
Blend and serve!