Prepare for colds, fevers and illness with these tips
This is a very busy time of year for families. With the holidays fast approaching, most of us are not only managing our usual day-to-day activities, but we're also getting ready to enjoy the festive season. This seems like the time when a seasonal cold or fever likes to creep up on us. It's impossible to isolate our kids from the germs, no matter how many times we ask them not to put their hands near their mouths. We've already had coughs show up in this house and as I type this post, I have a very stuffed up daughter who is not very happy about her nose being plugged up and is leaving an excessive amount of tissue around the house.
However, even though she's fighting a cold, I am feeling confident that I'm prepared. I took stock of our medicine cabinet and supplies to help ensure our family is ready no matter what bug may hit this house, and no matter when that may be. As she had a fitful sleep last night (and fellow parents, you know that means that I also had a fitful sleep), I was ready for a fever to come (luckily it didn't) because I knew we were well stocked.
I've partnered with Life Brand to help fellow parents prepare for illnesses this time of year, especially since Life Brand knows how busy all of us are during the holiday season. We want more time to spend together as a family, and less time worrying about where the thermometer is.
Watch this video to see how my recent trip to Shoppers Drug Mart for supplies went, what Life Brand items I am keeping handy at all times this winter (not only at home) and then read on for some tips that I think will help you before you have to deal with the head cold like my daughter has or other winter bugs. The one tip I haven't listed that I probably should have? There is never enough tissue in this house at this time of year!
Tips to help keep your medicine cabinet stocked and to help prepare your family for colds and fevers this winter: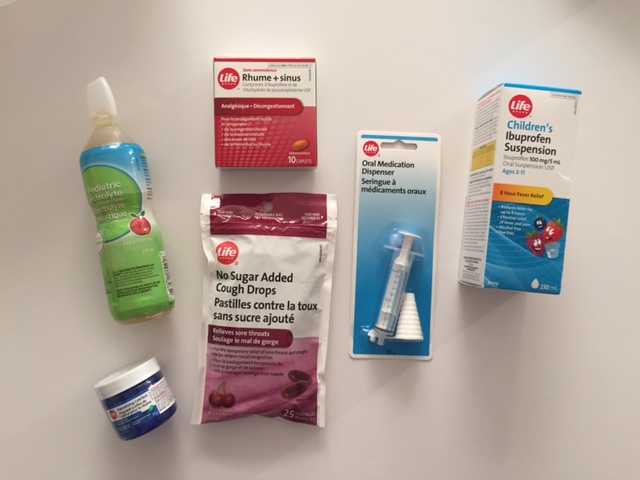 Fever medicine is always the first on my list to buy. And before I do, I check to see how much I need (if there is a bottle in the cupboard that is basically empty, that won't help me very much!) and if I do have some in the medicine cabinet, I check the date to make sure it hasn't expired.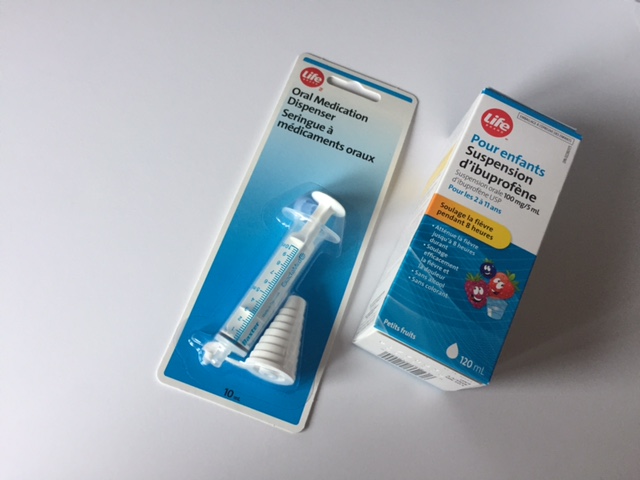 In addition, fever medicine is not the place to experiment with flavours. There are certain flavours that my kids prefer and I stick with those only.
When the kids were younger, I sometimes used the medicine dispensers to make it easier. I grabbed one for my cabinet now to have handy, just in case.
Not only do I want to have fever medicine at home, but also at grandma and grandpa's. By making sure that other caregivers are well supplied, I don't have to worry if something comes up while Andy and I are out for the night or even when all of us are there visiting.
When grabbing supplies that will help make the kids feel better, don't forget about you as well! I like to keep cold medicine handy for when I am really feeling under the weather, but I still have to try and function (which as parents happens often; we can't always enjoy a day of rest very easily when we're sick). The small packs are handy for when we are on the go, too.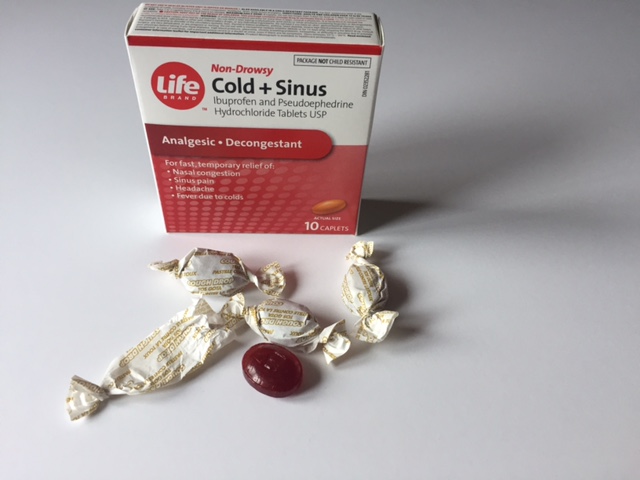 Cough drops are not only great to have in the house, especially at night when Andy or I can't sleep because of a cough, but also in my purse (or the car) for on the go.
When coughs and colds hit the house, I like to have some vaporizing cold rub handy. We may not use it often, but it can make a big difference, especially at night. I know that personally, I am happy to have it at night time when I have a bad head cold.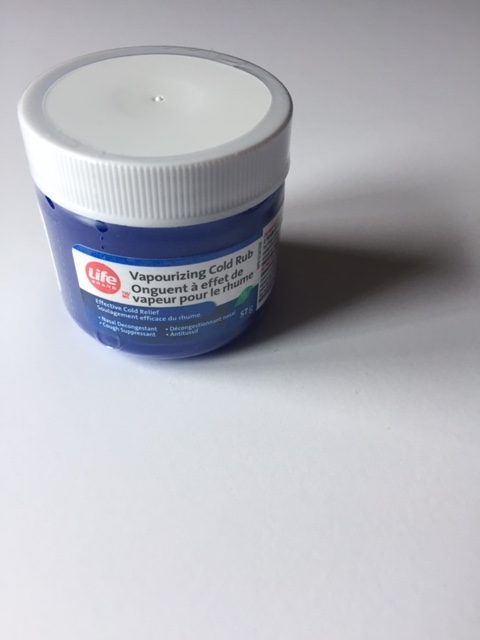 Hydration is really important when the kids are sick. I usually fill up a water bottle and designate one just for them. We encourage them to drink it often if they have a cough or cold. It's a little trickier when a stomach bug shows up. In this case, it may be handy to have some electrolyte fluid handy. My kids were always picky about the taste of these drinks, but I love that Life Brand offers not only the large bottle, but small individual sizes. It's easy to keep these in our cupboards for emergencies.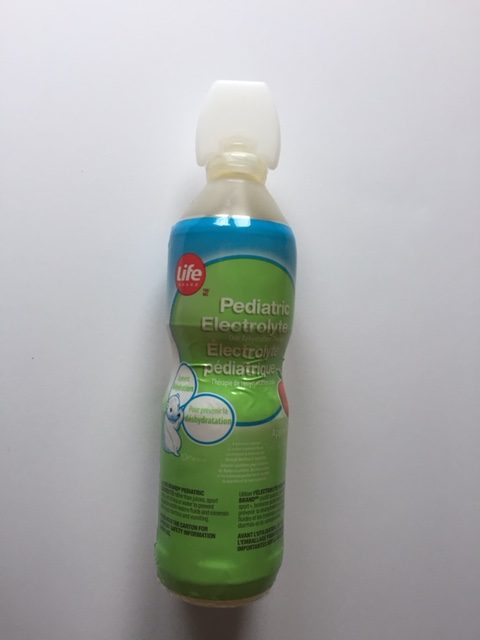 Before we head into December and our calendars fill up, take stock of your medicine cabinet supplies and add anything that you feel is missing. Being prepared will reduce the stress that inevitably comes when a family member falls ill and it will be one less thing on your to-do list in a month that is already filled with plenty of to-dos.
Wishing you and your family a healthy winter season!
---
Disclosure: This post is sponsored by Life Brand and I received compensation, however all opinions are my own. This post is not meant to provide medical advice. It is meant to encourage people not to lose their thermometers like I do.