Have you thought about summer camp yet? If you aren't sure what camp to sign up for this year, consider Shenkman Art Centre in Orleans!
It's right off the highway in Orleans and is offering a variety of exciting, creative summer camps. If you haven't been to Shenkman Arts Centre for an event, performance or activity, it's really a must-see facility. I love the open space, the theatre options and art that is constantly on display. Both my kids enjoy browsing the halls at Shenkman Arts Centre, looking at the exhibits or attending a show.
This summer, if you are still considering summer camp options for your children, you'll want to check out the amazing offerings at Shenkman.
Why consider camp at Shenkman Arts Centre?
I know many camps across the city offer sports and swimming and a lot of running around which is wonderful for our kids. However, I'm a huge fan at the thought of introducing creative, imaginative and hands-on skills as well and I think that theatre, creative arts and being a 'maker' is so important for many kids. I know that both of my kids would love a variety of these camps (and even though we haven't done camp because of travel, I'm thinking this year might be time to give them a try!)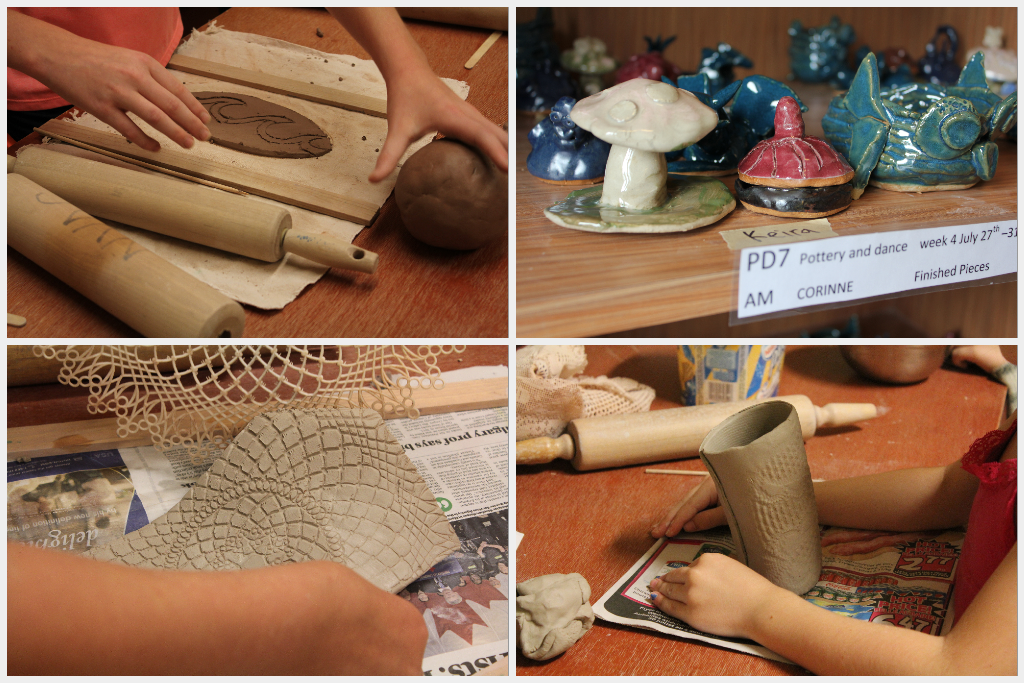 What kind of camps do they offer?
Below is a sample of their summer camp line up. All of them can be found on their summer camp registration page. Many of these programs are also offered in partnership with other organizations like the Orleans Young Players Theatre School and the Ottawa School of Art. This is just another example of the richness and quality of content  that families can enjoy!
Musical Theatre (ages 8-11)
Dance and Pottery (ages 6-8 and 9-12)
Feature Film Making (ages ages 9-14)
Building an art porfolio (ages 13-15)
Art inspired by the outdoors (ages 6-8)
The art of photography  (ages 13-15)
Pottery half day ( ages7-12)
Pottery wheel half day (ages 12+)
I selected just a handful that sound amazing and included a variety of ages, but really, I could have listed all of them – there are so many creative, interesting choices. I know many kids who would love to go to camp to learn how to record a music video or stand on stage and become actors. Browse the entire selection to find the right fit for your child. Camps are for kids aged 6 and older and I love that there is so much selection for teens as well.
If you are thinking about signing up for Summer Camp at Shenkman Arts Centre, registration is now open. Sign up early to ensure the camp your child wants is still available. This summer, let your child's creativity shine at Shenkman Arts Centre!
*Shenkman Arts Centre is a blog advertiser