This was our third year going to Walt Disney World with the kids. We love it, I think that's probably obvious by our enthusiasm leading up to the trip and if you follow any of my social media accounts while I'm away.
Unlike the past two years, we went in March rather than the end of January/Early February. Typically, we choose earlier in the year not only because prices are better but there are fewer crowds. As few as you can really ever get at Disney World. We still avoided going over March Break and instead went the week before. It's considered a busy time, but not the busiest. We definitely noticed an increase in crowds but thanks to FastPasses and some planning (plus our comfort level in where to go because of previous trips) we weren't bothered by it.
What we were pleasantly surprised about was the International Flower and Garden Festival that began in March and runs until the end of May. We didn't know what to expect with this special event (which was included in our ticket price to the park anyway) and in the end it was a highlight for us.
A few things: Epcot is typically our shortest park day. We usually time it for the day after Magic Kingdom when we stay up late watching fireworks. All that comes on the heels of early travel days as well. The back of the park where the World Showcase is doesn't open until after 11 am (which includes the food – we discovered this our first year the hard way!) but the front of the park with rides, character meet and greets and more is open at regular park times.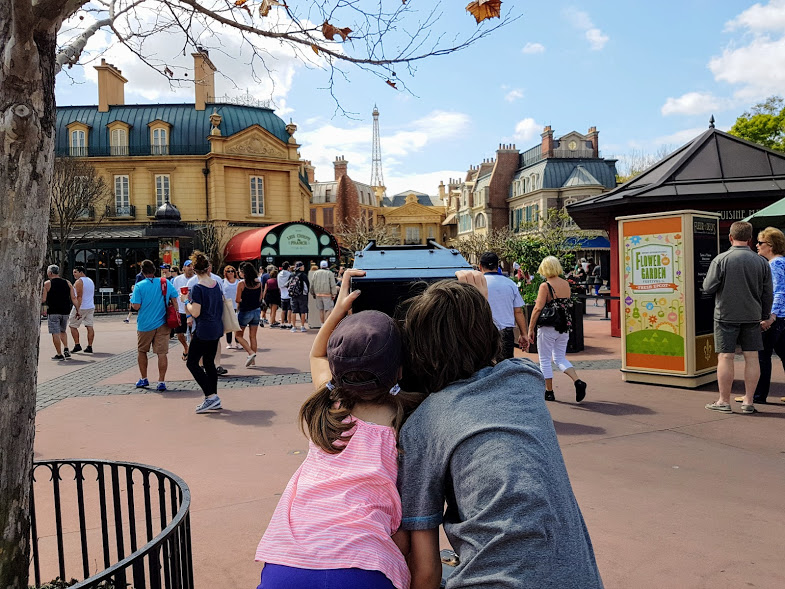 Walt Disney World Flower and Garden Festival: Why did we love the Flower and Garden Festival so much?
The Topiaries
These gorgeous displays were truly sites to behold. Favourite Disney characters made out of plants and flowers were pieces of art. My daughter especially loved taking pictures of herself in front of them! The kids enjoyed keeping their eyes opened for hidden ones too.
My personal favourite were from Beauty and The Beast.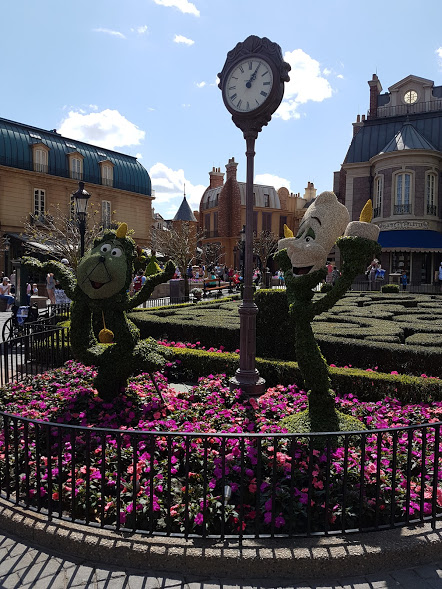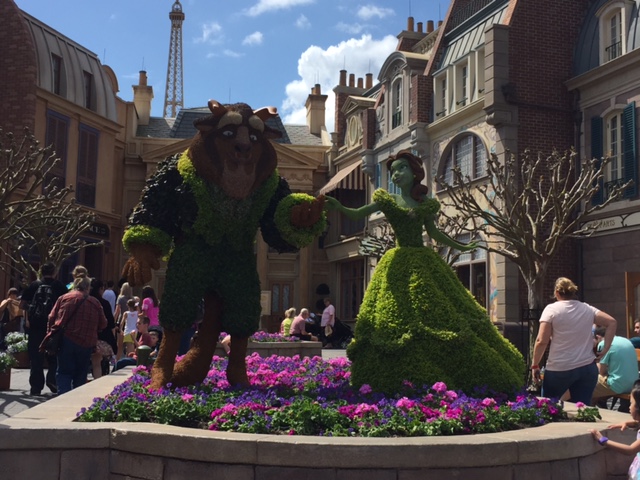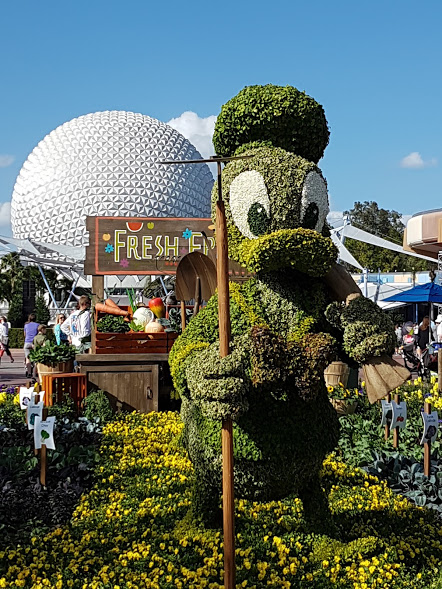 The Food
I'll give my kids credit; Andy and I plan so much of our family trips around food, and they come to expect it now. It's not wonder they don't mind though, we always manage to find some bites that we all love (and yes, loads of dessert options!). Because of the Festival, special food stations were set up at many of the World Showcase Countries. These included special menu items. There was a cost for each mini plate, but being on the Disney Dining Plan, we were able to use snack credits. We literally walked around the world that day eating food. The food was amazing.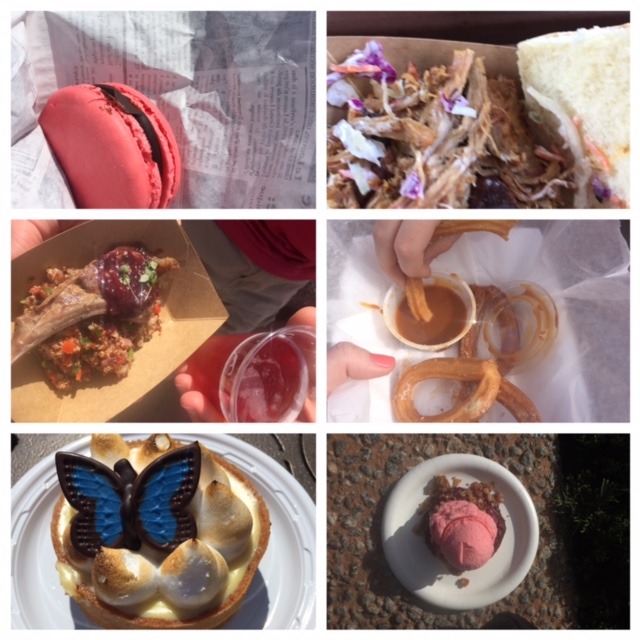 The Extras
A musical garden was set up for the kids which was a lot of fun. As with most days, there were characters all over the park to meet and get pictures with and live musical performances and shows along the way. This is typical of Epcot, but the added butterfly garden and play area for the kids were definitely noticed.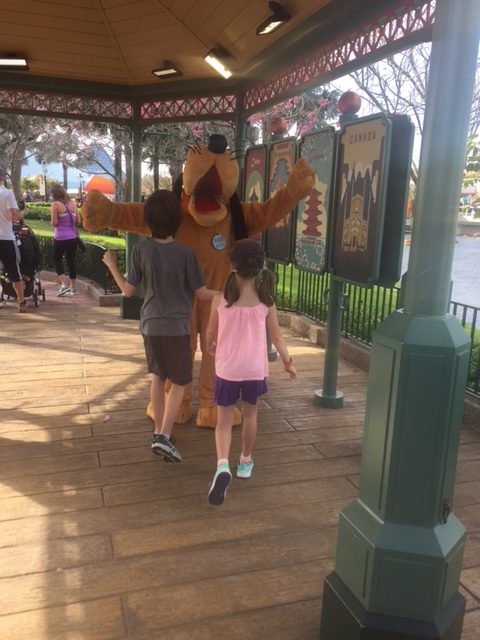 Want to head to the Festival? Here are some tips:
Plan to do the front of the park first. FastPass your rides for the morning as best you can. However, plan for the new Frozen ride in the afternoon – it's at the World Showcase so when you are working your way around, it's a natural timing. ALSO that ride had the longest wait of our trip this year because it's so new. It was a lot of fun, and Frozen fans will want to get on it, but a FastPass is your friend.
If on the Dining Plan, you can use snack credits for the special food stations. Wine and Beer is an additional cost. Because we knew we were going to snack our way around Epcot we didn't make sit down dinner plans. This was a wise decision!
We loved this festival at Epcot this year and would definitely try to time it to visit there again!