I think this is a bit of a hidden gem that not everyone who goes to PEI visits, but we loved the Bottle Houses on the west side of the Island.
While we made a point of visiting as many lighthouses and beaches as we could over the years (even though after climbing some houses my son and I thought we would never climb down!), there are still so many places in PEI to visit that are enchanting, exciting, and that feel special.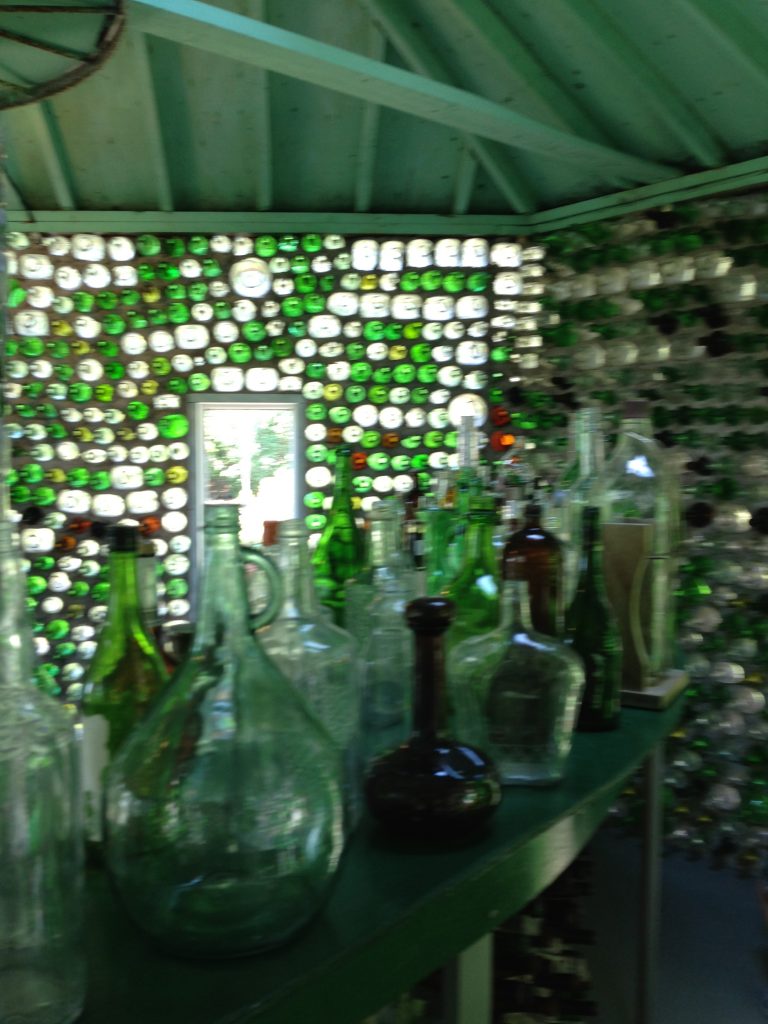 The Bottle Houses are exactly like this. They have that whimsical, magical feeling to them.
They are located on the North Cape Coastal Drive in Cap-Egmont, PEI. (According to their website, about 40 minutes from the bridge). The 'village' is a series of tiny buildings and houses that have been made from bottles. There is an admission fee but on a nice day, it's a lovely way to spend part of a morning or afternoon.
We had a lovely visit exploring the houses. The day we went it was sunny so the light was really able to shine in. The kids were younger when we went and this was a great spot, because there was plenty of space for them to explore and walk around in the gardens and houses.
If you are looking for a unique stop when you head to PEI, add this to your list!