Do your kids still play with bubbles? Mine certainly do, and it's easy to see why. Every summer, there's a 'bubble replacement program' that happens in our homes I think. We replenish supplies (I know my mom does this too in anticipation of all the grandkids coming to play) and we get ready for another back yard season filled with laughter, bubbles and popsicles. It hasn't changed in all the years that I've been a parent.
When we had the chance to check out the Gazillion Bubbles Giant Bubble Mill and Gazillion Bubbles Giant Power Wand, I was excited to show the kids. My son was busy playing and said he didn't need to watch us set them up as my daughter and I headed outside to check them out. However, that quickly turned when he saw how much fun the bubble makers were!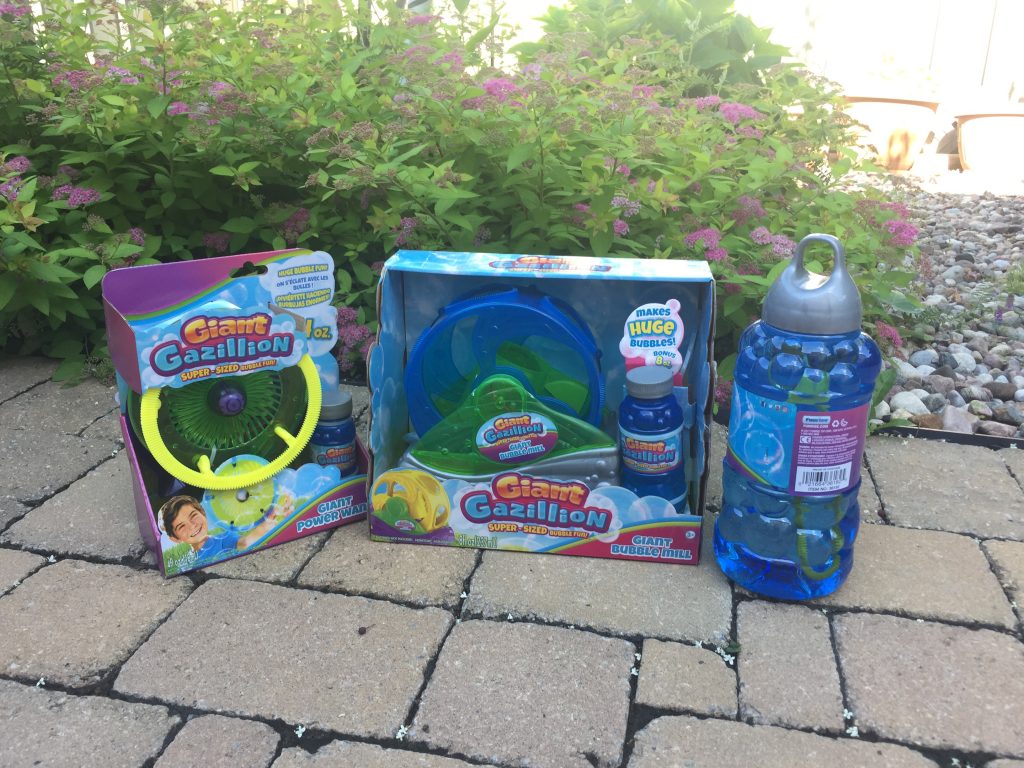 Giant bubbles! Plus, the Bubble Mill is great for kids who have trouble blowing bubbles themselves (and for parents who are running out of breath doing it!) The Giant Power Wand is so neat we recently bought one to give as a birthday present because we've enjoyed it so much. It makes for endless fun. The kids used a bat to swat at the bubbles. My daughter danced around them like it was a sprinkler, and both had fun trying to make the biggest bubbles possible!
If you are looking for bubble fun, look no further!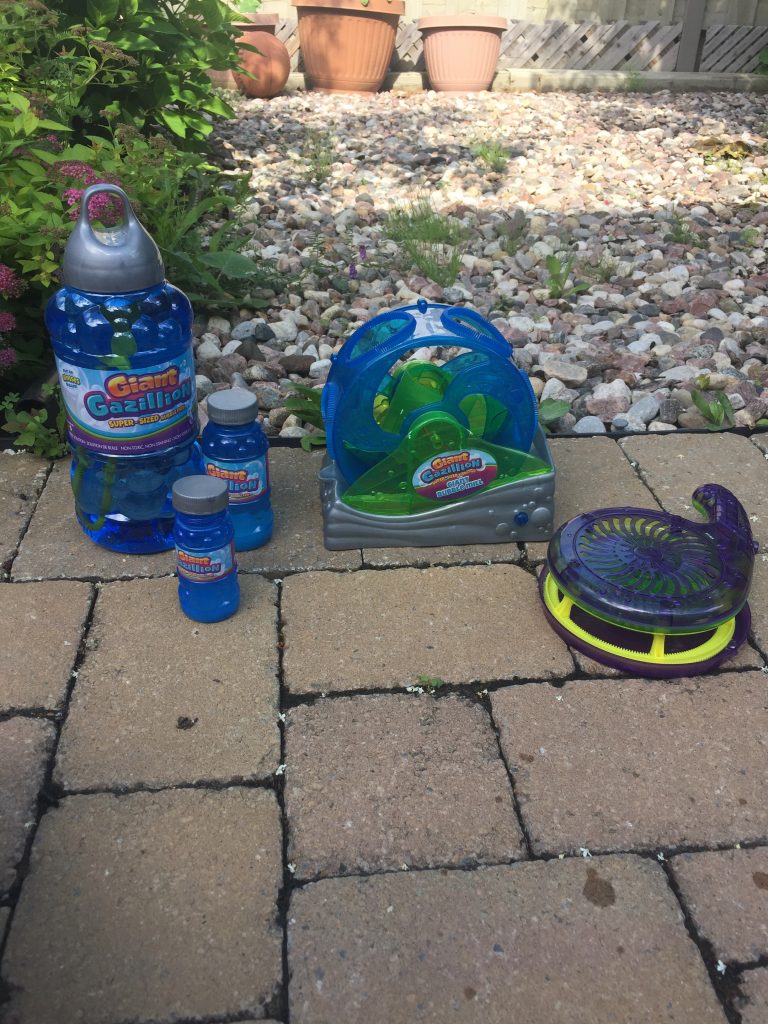 Thank you Funrise Toys for sending us these bubble makers! We will all enjoy them.
Disclosure: Opinions are my own. We were sent product to check out and we've been having fun with them!