Ohhh how I love easy recipes that are also delicious and can impress.
This simple salad dressing is not only tasty, but also beautiful and adds a little something extra to even the most boring of greens.  What I like is that I can make it to order right before we eat and also it plates prettily.
Enjoy!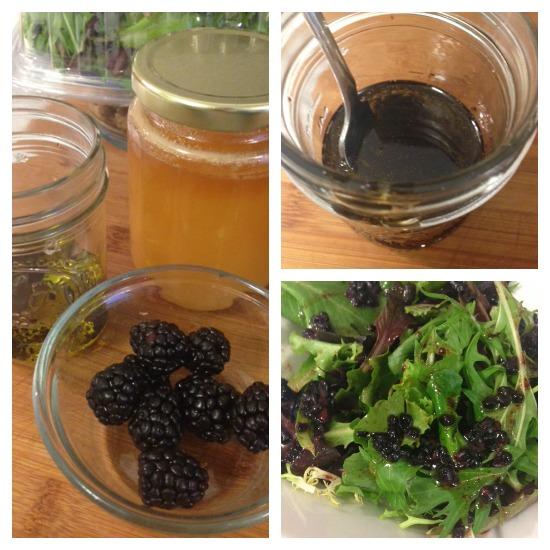 Blackberry Balsamic Salad Dressing
Ingredients:
6-8 fresh blackberries, washed
1/4 cup olive oil
1 tablespoon balsamic vinegar
1 tsp honey
salt and pepper (just a pinch!)
Directions:
In a bowl combine all of the ingredients.
Using a fork, mix well, breaking apart the blackberries along the way.  Continue to do so until everything is well combined.  Taste.  If you want a bit more tart, add more vinegar.  For sweeter, add a pinch more honey.
Serve on top of your favourite greens!