I know, I know – you're asking 'buy why no ice cream?' and it's because we can't always have ice cream!
Once and a while I try to avoid having too many sweet, rich treats. In the middle of the week, when the afternoon is dragging and I'm feeling snacky, it's probably best that I don't always turn to treats. This is what I tell the kids too, right?
This quick, easy banana milk shake (with optional whipped cream on top) is pretty darn tasty.  It's made with no added sugar (but the yogurt does have some) and is filling.
Enjoy!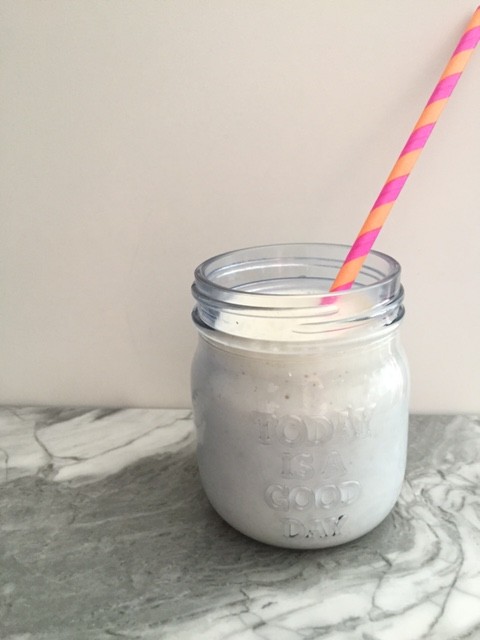 Ingredients:
1 Banana, slightly ripe
1/2 cup milk
1/4 cup Vanilla Greek Yogurt
Whipped cream, optional
Directions:
Blend the three ingredients until smooth. If you find it too thick still, add a bit more milk. Top with whipped cream if you like!
Enjoy!