We love movie night (or movie afternoon time) as a family. There's something special about cuddling up together to watch a movie and immersing ourselves into a story. While we enjoy going to the theatre as well, the closeness, relaxation and connection that we get in our own home is comforting.
When a movie is planned, the kids always ask for popcorn (movie treats are essential). We get all the treats ready, bring glasses of water to our family room in the basement where the TV is, and grab the blankets. We have a large, soft couch that we all can comfortably snuggle on. Almost always, everyone changes into their pyjamas before we press play on the movie. Sometimes, we plan to have a picnic at the same time and we lay out a blanket and our snacks. These moments are hard to beat. They are simple, not extravagant, but it's the time together that counts.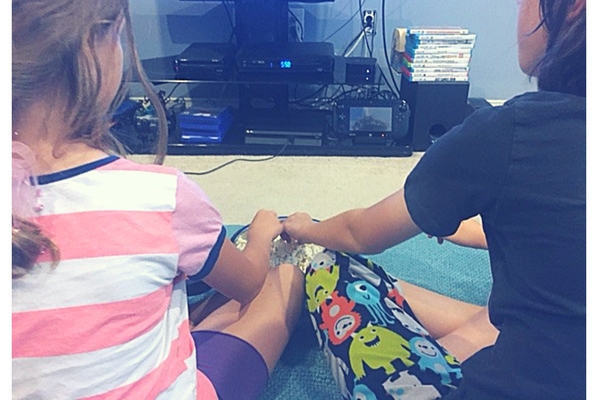 Recently, our family movie was The Boss Baby. We had a chance to watch it in advance of the Blu-Ray DVD release on July 25!
It's been one on our 'watch list' since we missed it in theatres. It was a sweet, funny movie that the entire family enjoyed! As parents, Andy and I laughed at many of the parts about parenting and dealing with kids and babies. And of course, all of us were laughing at the in-charge baby with a briefcase (voiced by Alec Baldwin). Other voices in the movie that you'll recognize are Tobey McGuire, Lisa Kudrow and Jimmy Kimmel.
The family-friendly movie is about Tim, a seven-year old, with a huge imagination, who finds his life turned upside down when a briefcase-carrying, suit-wearing baby shows up. The secrets that the baby is keeping aren't noticed by the parents, but Tim wants to get to the bottom of what his new baby brother is up to.
In the end, I was surprised at how emotional it made me feel (although, I shouldn't have been. I tend to tear up at most movies!)  The Boss Baby was a sweet story filled with funny jokes that left us all feeling happy!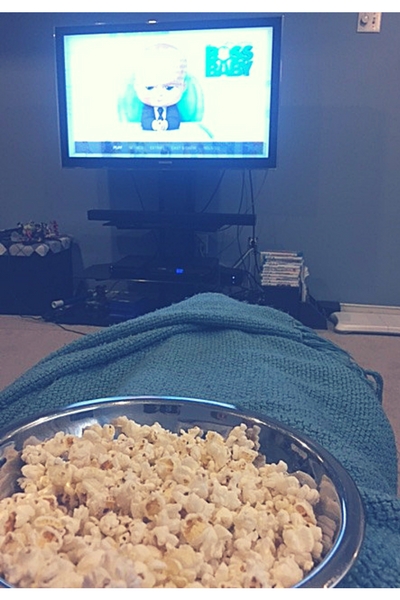 The Blu-Ray DVD for The Boss Baby is available on Blu-Ray and includes special features like a mini-adventure bonus scene, deleted scenes and more. My kids LOVE having DVDs, my eldest especially, because he likes looking at the behind the scenes features.
Do you have a special tradition for movie night? Does it involve pjs, popcorn and snuggles like in our house, or something a bit different?
Disclosure: This is part of a promotional campaign for The Boss Baby and I received compensation for my participation. All opinions are my own.