For him, for her, for the kids, babies and Wookies in your life, I've rounded up some amazing Star Wars gifts that you'll be excited to give and they'll be excited to get.
Give someone the gift of the greatest ship in the galaxy for their swimming pool. You can pretend to be Han Solo or maybe even someone new who will fly the ship when The Last Jedi comes out!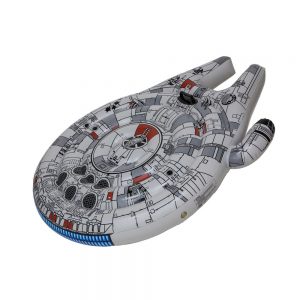 This is a WOW gift. It's one that would make me anyone excited to receive. You get to control BB-8! Everyone needs this little droid rolling around, right?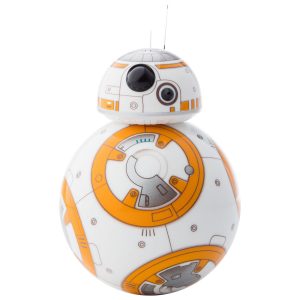 For the little fan who wants more stories from a galaxy far far away, the Jedi Academy chapter books may be perfect!
What would Darth Vader be like as a Father? One who raised Luke and Leia? This hilarious cartoon series explores that very thought. It's funny, cute and a fun read for the entire family.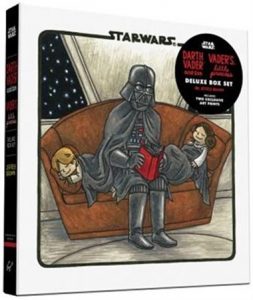 I wish I had put my babies in this. How cute would this onesie be on the baby in your life that you want to spoil (and teach the ways of the force to early on!)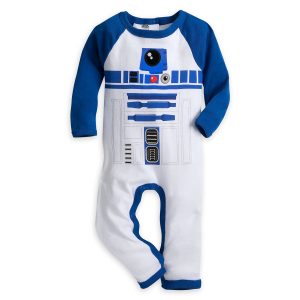 Yes, you read that right. You can choose your palette: The Dark Side or the Light Side, but also, check out the compact mirrors!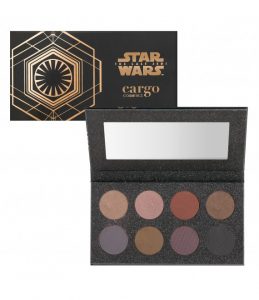 I think the little Itty Bitty stuffed characters from Hallmark are too cute. Select your favourite character and tuck them into a stocking!
Star Wars Earrings
Local shop Workshop Studio and Boutique has a selection of Star Wars earrings like Darth Vader, Yoda and C3p0 (found online) but based on their Instagram, they may have other options in store! This is a great gift for someone who loves to add some flare to their own personal style and is a big fan.
What Star Wars item would you like to see under your tree?