Date Night At Brookstreet Hotel
When Brookstreet Hotel, an independent hotel in the west end of Ottawa, offered me a weekend to enjoy all they have to offer, I asked if the whole family can come. They kindly suggested that maybe my husband and I would like a getaway instead. I can't be the only one who would have thought to bring the kids first, right? It's not that I don't love heading out with Andy, it's just habit to bring the kids. I was happy they offered a date excursion, especially when I realized it had been forever since we had an official one. I gratefully accepted.
I've didn't often feel the need to leave the house for date night, we mastered the art of sushi and great conversation at home while babies and toddlers slept. But having a restaurant meal with no responsibilities is bliss and as time has gone on, and our parenting time has grown, I've come to value date night even more.
Here are 3 reasons to make the Brookstreet your next Date Night adventure.
1- It's not far from home
While there are times when escaping the city is ideal, I love that we can spend the night at Brookstreet and know that we aren't far from the kids. They were in great hands at my parents', but not having a far drive home was nice. Though, it did feel far enough away that we didn't even consider going home too soon.
2- The food
Oh the food!
If there's one thing that has always been consistent about a date night for Andy and I, it's the food. We love great wine, but having the perfect bite of food is an adventure. We love to try something new, and we are definitely that couple passing bites of food back and forth and saying 'you have to try this!'. Our meals at Brookstreet, including a bite in the lounge, a full dinner at Perspectives restaurant, and Brunch the next day, all had elements worth noting.
In particular, the pork belly starter dish was especially amazing. I would go back just for that.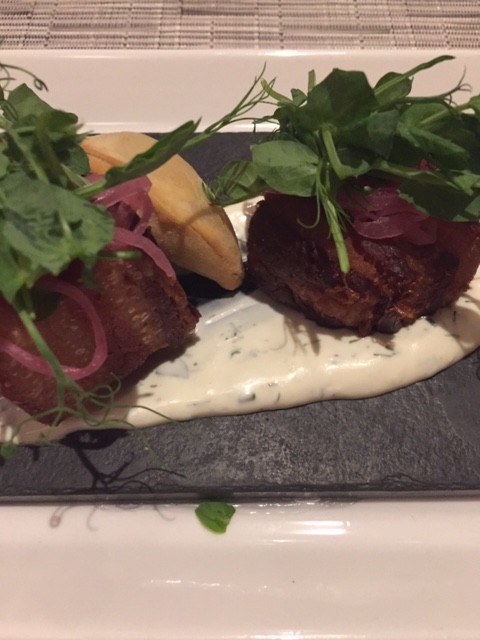 It's also worth noting that the service we have received has always been fantastic. Our waiters were friendly and helpful and we certainly felt very comfortable lingering over our meals and chatting a little extra. It was nice not having to get up to get something for the kids or clean up a mess!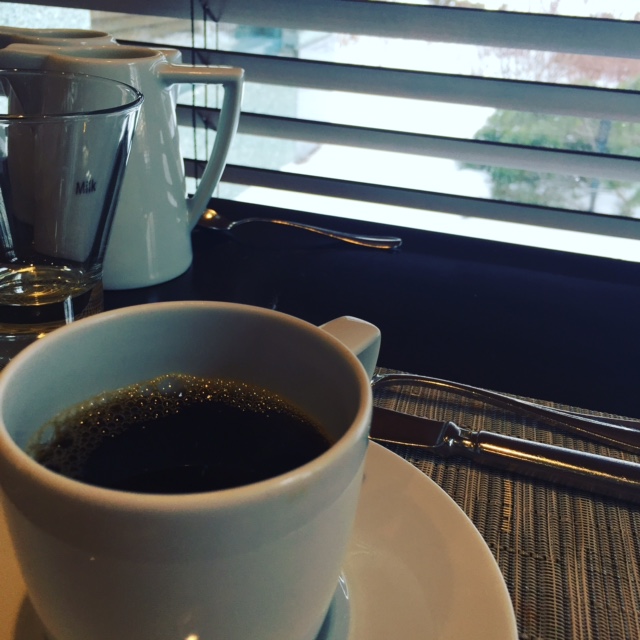 3- The Entertainment/Ways to pass the time
This is where you get to be surprised. Not only does Brookstreet have an indoor saltwater pool for you and your partner to enjoy (there's an outdoor one too when the weather is nicer!) but in the winter there is a skating rink too! Pack your skates and enjoy some romantic time together on the ice. This isn't a small rink either! We saw people skating on it and it looked like a lot of fun. It would be easy to enjoy a skate, then come inside to warm up with a warm beverage. We also saw a couple snowshoeing!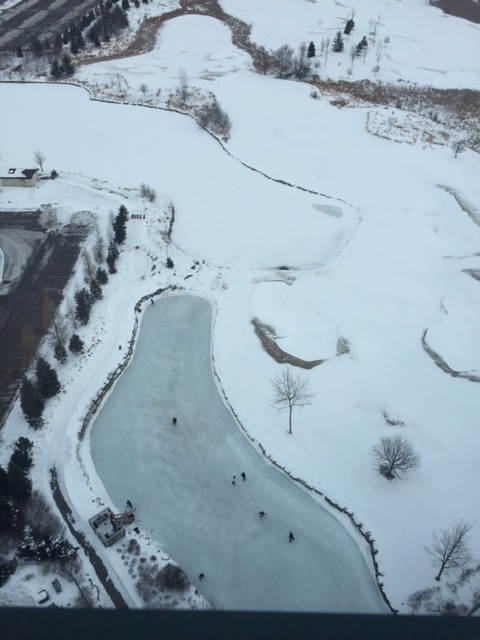 If you prefer, make an appointment at the spa for a couples massage or any of their other spa treatments. Their spa has many different services.
One of my favourite things that Brookstreet offers is live jazz in their Options Jazz Lounge. This is especially wonderful because my husband is a huge fan, and we often listen to jazz or have enjoyed live performances in the past. It's a nice way to cap an evening!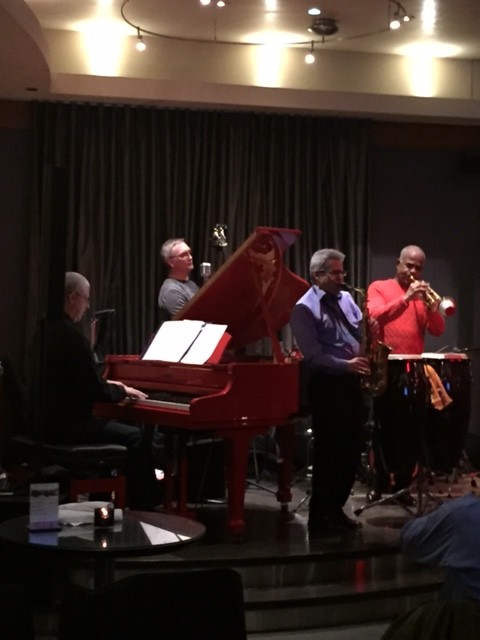 It's easy to see how Brookstreet can become a couple's go-to mini staycation spot in this city. And for parents, like us, who don't often think about getting away, it's the perfect option to have. What we both agreed is that even if we couldn't get away for the night, the food and entertainment could easily bring us back in.
Parents, I know it's hard to get away together sometimes, but this weekend reminded us just how important it is.
Tips:
Valentine's Day packages are now available (and they look amazing!) for dinner or brunch.
Look for special last minute weekend deals on their website for by following their social media accounts (Click to follow them on Facebook, Twitter or Instagram)
Their B Together package is a pretty great offer from what I can put together. It includes dinner, breakfast, parking and the room for one all inclusive price.
(note: we have wonderful family who watch our kids overnight, I know this isn't always available for all families. Need a getaway as a family? Brookstreet offers a lot that everyone will love!)
---
Disclosure: This weekend, including the meals and stay, were compensated by Brookstreet, however, as always, all opinions are my own. And, in this case, there are a few of Andy's mixed in here as well 😉