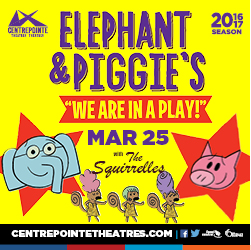 This family LOVES the Elephant and Piggie series of books by Mo Willems. Have you read them with your children? I find the two characters enduring and fun and the way the stories are told are engrossing from the start. This is, to me, exactly how a children's book should be. You may remember reading that my daughter chose to read an Elephant and Piggie in French for the speaking competition at the school last year (you can read about that here). It was an easy decision for her once we found the French book at the library. She even did the voices!
That's why I am so excited to share that Centrepointe Theatres is hosting Elephant and Piggie's "We are in a Play!" on March 25! I'm less excited that we are unable to attend ourselves because of other commitments, but I am over the moon to tell you all about it and excited that other families can be introduced to these lovable characters.
This is a live action musical that was written by Mo Willems himself. The show is recommended for kindergarten and grade one students, but I know for a fact that my older kids would enjoy it. I imagine this will be a popular show. Buy your tickets today to avoid disappointment.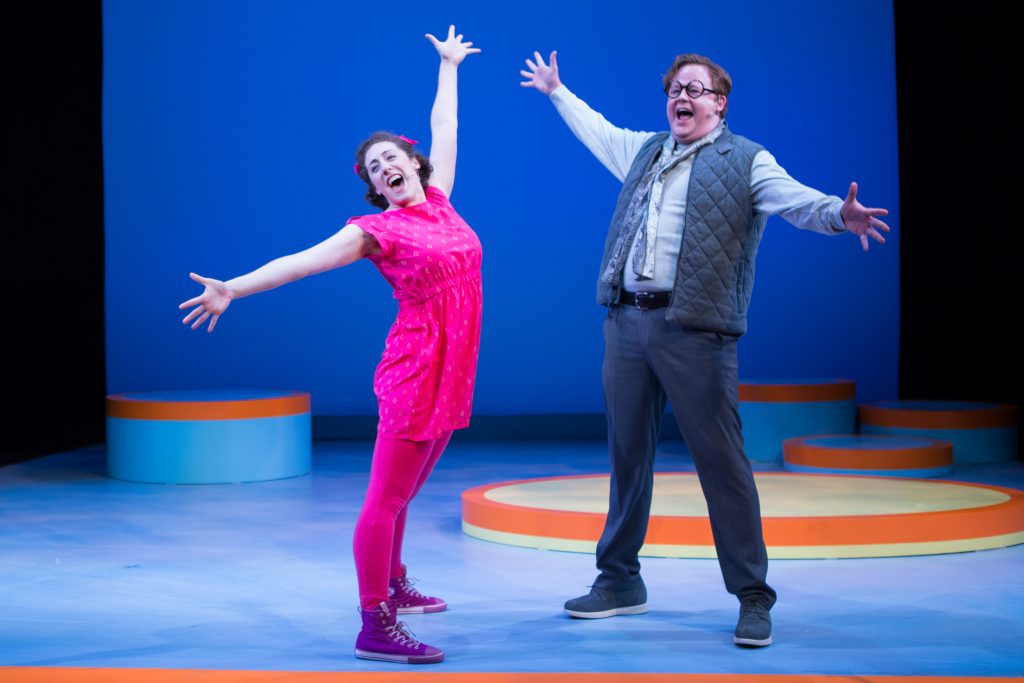 What's even better is that if you attend the show ahead of time, from 12 pm until 1 pm, The Nepean Visual Arts Center is hosting a pre-show craft. The kids can make their own Elephant and Piggies! This would be a fun way to introduce kids to musical theatre AND share in some fun.
Also, stay tuned to this blog – I have a couple more things to share with you about Elephant and Piggie that you won't want to miss, especially if you are a fan like we are!
Watch a preview here: