After spending time in Florida's Gulf Coast, it's no secret that we really enjoy the area. If you followed our March Break trip on social, you'll have seen that we were surrounded by water, pools, beaches, sun, baseball and seafood – all ranking high on our 'what makes us happy' lists.
One area that  want to tell you about is the St. Pete Beach area where we stayed at the beginning of our trip. A couple years ago when we went on a Florida vacation to meet up with all of my family (sisters, parents etc), we had one night that we needed to book before meeting up at the house we rented. We were flying into Tampa, and looked at local hotels, but we figured that since we were so close to the open water, we would much rather find a place near a beach to enjoy – even if it was only going to be for about 24 hours.
Prices for beach properties are naturally not very inexpensive, especially during March Break, but we kept looking and stumbled on a gem. A family-owned motel resort called Bon-Aire Resort is where we booked. It was directly on the beach (and I'll talk about the beach later), had two pools, a restaurant that served delicious, simple bites and drinks, and was so well priced we booked right away.
After that one-night stay, we always talked about going back, so when we planned another family vacation this year, and had a few days to fly in ahead of my family, we knew where we wanted to go.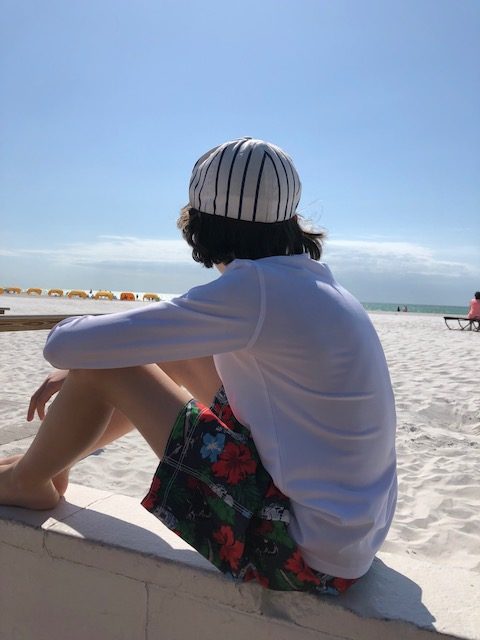 Why St. Pete Beach?
Let's start with the Bon-Aire. This became our home for three nights. There are kitchens in the suites, including fridge, microwave and an oven in the larger ones, which means when you travel with kids you can buy groceries that they'll actually eat and you won't have to eat out all the time. However, when you do eat out, there is Sandbar Bill's located right at the Bon-Aire, or delicious restaurants all in walking distance. We ate at Grand Hacienda one night and it was great (not to mention, we scored an early bird buy-one-get-one-half meal!)
The Bon-Aire Resort has two heated pools and is located on the beach. Each day we would leave our room and walk out to either swim in the pool or walk the beach. The white sand is hard to describe, but baking soda may be the best way to explain it.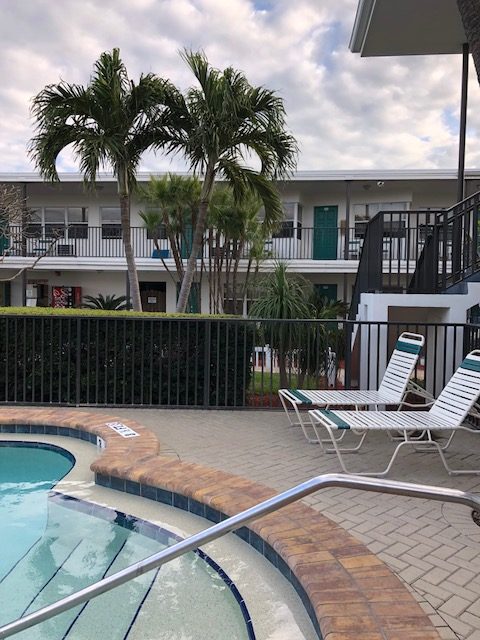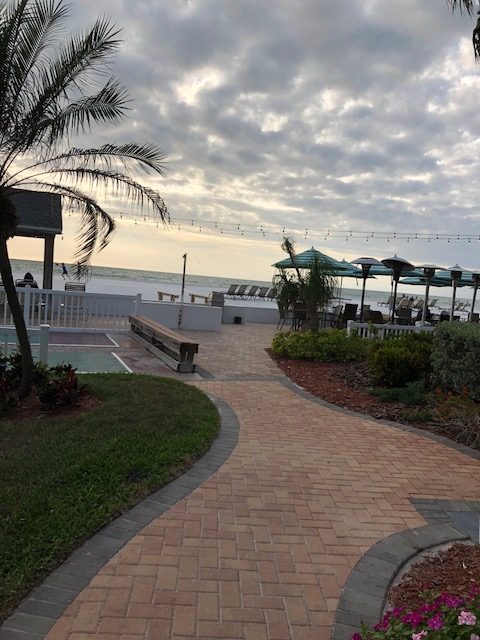 St. Pete's is about 45 minutes away from Clearwater Beach, a very popular travel destination (and recently, it's been named the best beach in the U.S.) We took a day trip in search of great food and more beach time. We went to Pier 60 and from their walked long Clearwater Beach. It wasn't a surprise why it's so popular. It has gorgeous white sand that is incredibly clean and soft. There's a pier to walk out on and the area is full of shops and things to see and do. We ended up grabbing a bite at Salt Cracker Fish Camp that had an excellent kids menu, and was well priced (plus it tasted amazing) and I can't recommend it enough.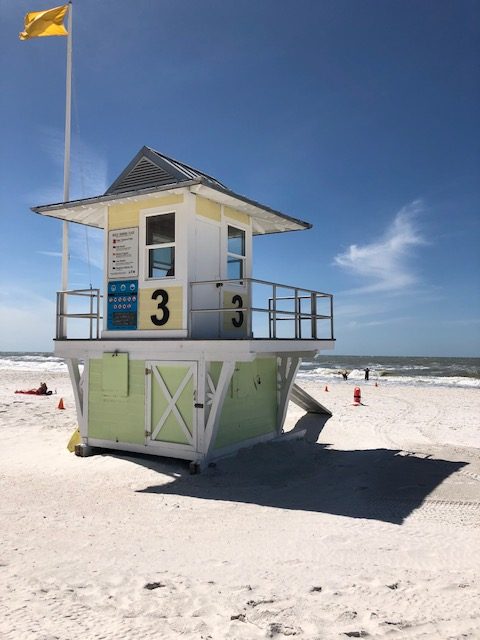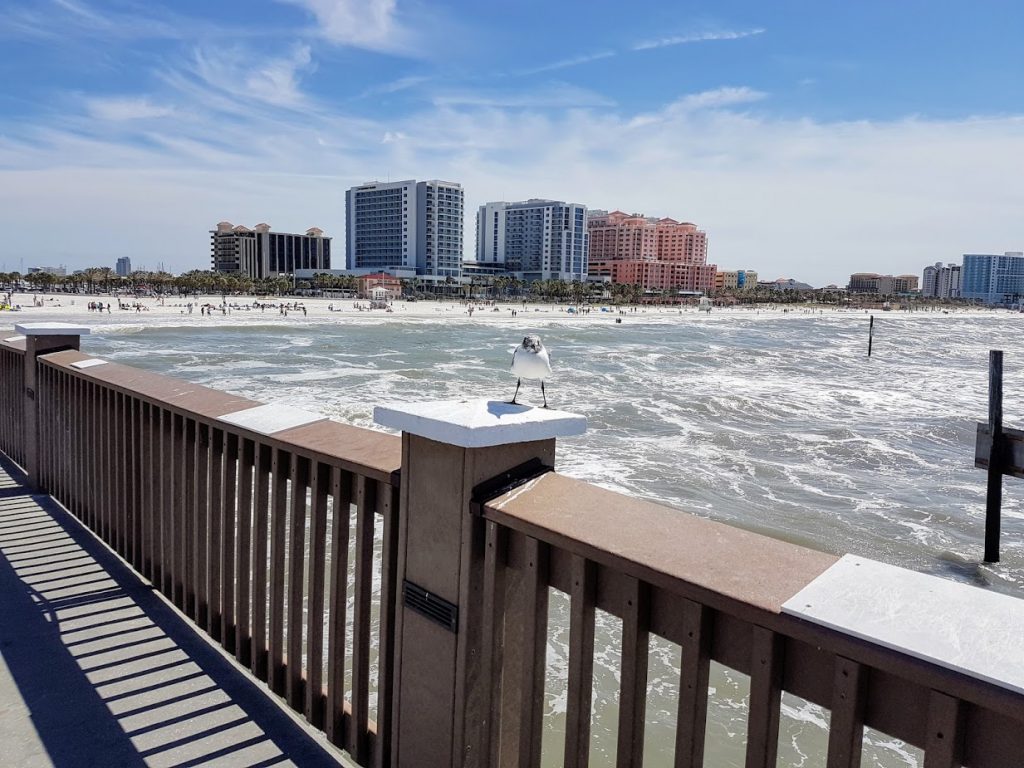 Nearby, there is the Clearwater Aquarium and Marine Rescue Centre which we didn't get to this time but definitely would another time, and just a bit north you'll find Dunedin Stadium, the home of the Blue Jays during Spring Training.
St. Pete's is near Tampa Bay (about 30 minutes from the airport) making it an easily accessible beach destination if you are flying into the area. One of the main reasons we love staying there is that everything is accessible – the beach, great food, groceries – within walking distance. We only got in the car to day trip to Clearwater. Otherwise, we had everything we needed at Bon-Aire Resort.  We love the St. Pete's Beach area and hope to make it back again soon.